Belize is, for a lot of people around the world, a country of mystery. It is not because they have no heard of it, but they do not know much about it. In fact, it may only have come to the attention of many people after watching Breaking Bad (don't worry, no spoilers here). For many, they might not even be able to point to Belize on a map, given that it is one of those countries that tend to go unnoticed. However, if they were to look further into the beautiful Central American country, a neighbor to Mexico, they would see that it is a vibrant, beautiful country that has a lot to offer both the adventurous traveler and also the traveler looking for action at the gaming tables rather than down the side of a cliff or in the jungle.
If you do find yourself taking a vacation to Belize and exploring the jungle is not for you, there is a lot that to offer in the way of more sedentary activities, with resorts offering you everything you need for a vacation in one place. For example, Captain Morgan's Retreat offers lodgings, restaurants, spa facilities and excursions all in one place. And the bonus is that there is a casino on-site for all your gambling needs. But the casino at Captain Morgan's Retreat is not the biggest casino in Belize.
No, the biggest casino in Belize is actually the Las Vegas Hotel and Casino, which you can find close to the Mexican border, in the Free Zone of Belize. At 54,000 square feet, the Las Vegas Hotel and Casino is slightly larger than its closest rival, the Princess Hotel and Casino, giving it the title of the biggest casino in Belize, a title that no doubt makes owner George Hardie an incredibly happy man.
The Las Vegas Hotel and Casino is easily accessed from both Belize and Mexico, given its location, and you can drive there using the Northern Highway if you are in Belize, or Route 180 if you are in Mexico. Its accessibility is a huge selling point for visitors from both countries, as well as tourists. In fact, because it is both a hotel and casino, the Las Vegas Hotel and Casino is an ideal place to base yourself should you want to explore both Belize and Mexico.
The resort itself is probably not what you would expect with the name Las Vegas Hotel and Casino. That is not to say that it is not a good resort, but it is missing the glitz, glamor and indulgence associated with the city of Las Vegas. But what it does offer up is casino gaming over its 54,000 square feet. The highlight of the casino floor are the 400-plus gaming machines, which take pride of place front and center as you enter the casino floor. As well as the electronic gaming machines, you can also find the more traditional casino games as Las Vegas Hotel and Casino, with roulette, blackjack, mini-baccarat, Asian Poker and Mexican Poker offered to patrons, along with other variations on classic casino games.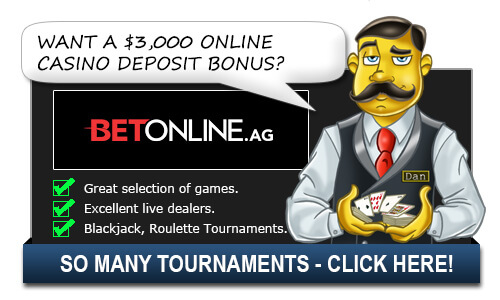 What makes the Las Vegas Hotel and Casino feel more 'special' is that it is still quite intimate, given its size, and they go out of their way to make guests feel welcome, with live shows often a highlight of the evening.
The hotel itself is situated away from the casino and offers guests a bit more seclusion than they would have if they were staying in a more 'Vegas-like' resort, because once the action finishes for the night, they are not sleeping right above the casino floor. There are around 100 rooms/suites for visitors to enjoy, with a range of options, from standard rooms right up to suites, so all budgets are catered for at the Las Vegas Hotel and Casino.
While not the flashiest casino around, the Las Vegas Hotel and Casino is not to be overlooked should you find yourself in this part of the world. The resort goes out of its way to make both hotel guests and casino patrons feel welcome, and it is this kind of atmosphere that sets the smaller, privately-owned casinos apart from their bigger rivals.

Top Casinos for Americans

Additional Biggest Casino Belize Questions:
None Yet
Related Questions:
Alternative Ways to Ask/Incoming Search Traffic:
The answer to the question What Is The Biggest Casino in Belize? is also applicable for the following questions:
Best casino in belize?
Top Casinos for Americans