If you're new to online casinos and online poker, the amount of abbreviations can be a bit daunting. You can be reading forum posts or even online articles and you'll see things such as B&M and you'll be a bit confused by it, just like I was when I first started out all those years ago in the online gambling scene.
Well, don't worry, because this is what Casino Answers is for – we'll explain all those terms that you don't know so you don't stick out like a sore thumb.
Simply put, B&M stands for "brick and mortar" and is used by people when referring to a live casino, as opposed to an online casino. You might see someone write, "Played at B&M last night, won $500 blackjack," or something along those lines. Well, it means they went to a live casino last night and won $500. It doesn't mean they played at a casino called B&M, although I'm sure there's a market out there for a casino called B&M. If you do decide to start up an online casino called B&M after reading this, remember to cut me in on a share of the profits!
It's important for people to be able to differentiate between online and live casinos when discussing casinos, as the online market is growing at a steady rate compared to live casinos. Add to that the rise in online gambling communities and abbreviations such as B&M are becoming more commonplace than ever before.
Say you won a huge amount at an online casino by going on an amazing hot streak and you wanted to tell everyone about it at your favorite online forum, but you just said, "Won $5,000 playing craps last night," someone might just ask "B&M?" Well, if you don't know what it means, you could end up looking a bit silly. That being said, you'll be $5,000 better off, so I wouldn't be losing too much sleep. However, it's nice to know what all the abbreviations are so that you can absorb as much information as possible about online gambling. Remember that knowledge is power and the more powerful you are, the better chance you have of being a consistent winner, or at least showing a profit compared to those people that just go and gamble blindly.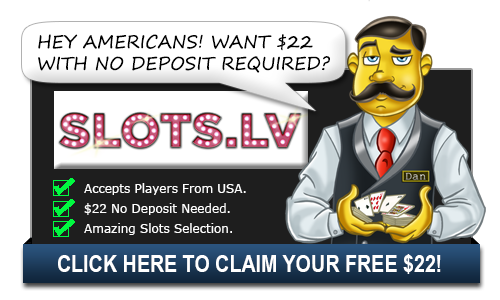 Of course, at Casino Answers, we try and avoid any of that jargon, as although we see ourselves as a community of sorts, we want to cater for everyone, regardless of experience or knowledge on the subject of casinos. That's why we'll refer to B&M casinos are "live" or "offline" casinos. We don't want to confuse anyone, we want to be as informative as possible! If you do ever find us using jargon without a good reason, get in touch and we'll happily fix it for you, or at the very least, explain it to you, because that's what we do!
Top Casinos for Americans

Additional B&M Questions:
(None yet)
Related Questions:
Alternative Ways to Ask/Incoming Search Traffic:
The answer to the question What Does B&M Stand For? is also applicable for the following questions:
What does brick and mortar mean? What abbreviations do online casinos use? Why do people use the phrase B&M?
Top Casinos for Americans