Land based casinos have begun to change their approach to building design, types of games and customer service. They are doing everything they can to get people to come to them and play, and to create innovation knowing that they are becoming more of an attraction.
Land based casino owners also are aware of the popularity of online casinos, which is why we are seeing casinos such as Crown Casino in Austria make big changes, knowing they have competition from trusted online casino Australia.
We've highlighted five of the most modern casinos from around the world that are well worth visiting.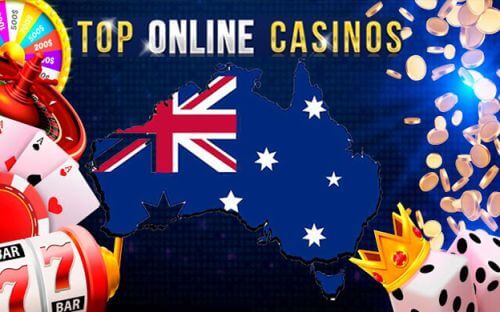 Crown Casino – Australia's giant of the gambling world
The building where you can spend your time gambling takes up the size of two entire city blocks which is 510,000 m. It is all located in Australia, in the city of Melbourne. This is both big and beautiful and is one of the largest in the world. Customers are offered:
A gaming hall made in the style of Las Vegas. The design is dominated by glossy and bright colors;
A gaming hall made entirely of mahogany. This is very sophisticated and known as the Mahogany Room. Only VIP's can enter here;
A restaurant known as the Teak Room. An absolutely beautiful restaurant, available for Gold membership and above.
Crown Casino also has fully automated table games such as Baccarat, Sic Bo and rapid Roulette. Rapid Roulette is an electronic roulette for money where you can place bets without waiting for your turn. This is also a game of roulette that you can play online as well at this site. Similar to the Bellagio Fountains in Las Vegas, Crown Casino also offers it's own outside attraction with eight towers that shoot fireballs into the sky. These are known as the Gas Brigades and is an incredible sight to witness.
Venetian Macao – a little Venice in the middle of Macau
One of the largest casinos in the world, which is in Macau. The total area of the institution is 1 000 000 m2, with about 4000 slot machines, 3000 rooms and approximately 800 card tables.
Based on the name, you can tell that the gambling house is made in the Venetian theme. On the territory is arranged a variety of buildings in this style, frescoes, fancy fountains and even the Bridge of Sighs.
Bellagio-amazing Street fountains
One of the best casinos in the world is the Bellagio casino, primarily due to the outside entertainment. Singing fountains have been a longstanding feature of this place. A lot of water jets rise into the air at great speed and height up to 70 meters. All this is accompanied by a light show and unique music. The Bellagio at night is one of the most recognizable landmarks of Las Vegas. The Bellagio is also a very elegant casino and have one of the more famous poker rooms in Vegas.
Wynn Las Vegas is an immortal classic of Las Vegas
A special feature of this Steve Wynn design was the Lake of Dreams. Visitors who come here to play will immediately notice the unusual reservoir in which a variety of images appear. It is very difficult to take your eyes off of this, because it looks incredibly beautiful in person. It's a different setup from most casinos in Vegas which have attractions on the outside. The Wynn is set up so that people must enter to see the Lake of Dreams and other attractions.
In addition to the lake at Wynn Las Vegas, you can find expensive paintings hanging in the halls, and these are all originals, which belong to the owner of the casino. On the territory of the gambling house is also located store "Ferrari Maserati", which is made in an unusual style to match the design of Wynn Las Vegas.
Marina Bay Sands – an innovative wonder among gambling houses
Marina Bay Sands is considered to be the most innovative casino at the moment. The building consists of three huge towers. At the very top is a roof terrace known as the Sands SkyPark. The SkyPark connects all three towers with a large observation deck. Within the Marina Bay Sands, you will find:
Museum;
Amusements;
Theater;
Colorful gardens;
A 150-meter swimming pool on the roof;
Bars.
Marina Bay Sands is located in Singapore. The owners approached the design of the Marina Bay Sands as seriously as possible. Unlike other casinos it is catered to appeal to not just gamblers, but also connoisseurs of unusual architecture.
If we compare modern online casinos with their real life competitor, they can only awe you with the quality of their software. Virtual slots, roulette and card game tables are unlikely to impress you like land based casinos can.