It's the middle of August and that means just one thing – WWE Summerslam!
Actually it means TWO things – Betting on WWE Summerslam!
That's right – we can of course place bets on WWE, and we're able to do that with WWE Summerslam 2014. If you want WWE Summerslam 2014 Betting Tips or Betting Odds, then you've came to the right place.
I always get a ton of questions about betting on WWE when I write these articles, so let's make it simple: read the Can You Bet On WWE? article if you're curious about betting on WWE Summerslam, and how you can actually bet.
If you just want to BET and don't care about anything else – head on over to Bovada – the only place to bet WWE Summerslam 2014 at the moment.
Let's have a look at the betting odds, and then the tips.
WWE Summerslam 2014 Betting Odds:
John Cena +310 vs Brock Lesnar -430
Bray Wyatt -900 vs Chris Jericho +500
Brie Bella -120 vs Stephanie McMahon -120
Jack Swagger -285 vs Rusev +205
AJ Lee -290 vs Paige +210
Randy Orton +450 vs Roman Reigns -750
The Miz -410 vs Dolph Ziggler +290
Dean Ambrose -120 vs Seth Rollins -120
Some interesting odds there – and the bookies clearly aren't sure about a few of them.
All odds taken from Bovada.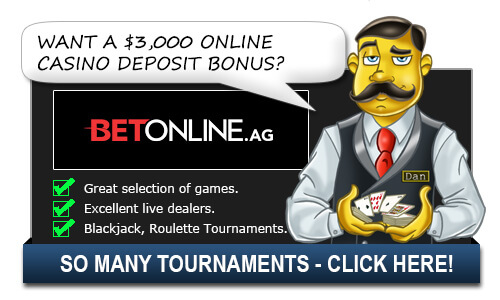 WWE Summerslam 2014 Betting Tips & Analysis:
Let's analyze every match and see if there's any value:
John Cena vs Brock Lesnar Betting Tips: Cena goes into this one as a healthy underdog. It's a tricky one because you can actually provide reasons as to why he will win. Are they really going to put the title on Brock Lesnar, whose contract means he barely shows up? Lesnar is meant to be Night of Champions so I expect he will win here – but just enough doubt that it's not worth betting on. Bet: No Bet.
Bray Wyatt vs Chris Jericho Betting Tips: All the logic in the world says Wyatt goes over on Sunday, after losing the first match against a part-timer. But with it being so obvious are YOU going to bet $90 to win $10? I know I'm not. Bet: No Bet.
Brie Bella vs Stephanie McMahon Betting Tips: Have to go with Stephanie here. The rumours of Nikki turning on Brie are heating up. It's not set in stone or anything – it's a coinflip – but when it's a coinflip involving someone with the name McMahon-Helmsley as their last name, you always bet that side of the coin. Bet: Stephanie McMahon to win, bitch.
Jack Swagger vs Rusev: Surprising odds here, as WWE still seem to be pushing Rusev strong and they've already given up on Swagger many times before. Considering this is one of Rusev's first high profile feuds, I really can't see beyond him. Bet: Great value on Rusev, bet him at +205.
AJ Lee vs Paige:. AJ Lee is a big favourite, but they've given Paige a fair amount of screen time leading up to this feud. Although she started off weak on the mic she's really got a lot better as time goes on. I'd be kicking myself if I didn't bet Paige at these odds, with the possibility of WWE actually strengthening a Diva. Bet: It's risky, but Paige at +210 is a fair price.
Randy Orton vs Roman Reigns: Reigns will go over, but not worth betting. Bet: No Bet.
The Miz vs Dolph Ziggler: I think it's worth an underdog shot on Ziggler at those odds. Night of Champions is coming up, as is the Network subscriptions, and it'd be a smart business move to please the internet community. Giving Ziggler the IC Title will do just that – although sadly their thought process will probably be "let's wait UNTIL Night of Champions". Bet: Ziggler at +290 odds.
Dean Ambrose vs Seth Rollins: Even odds on these at the time of writing. These two will have more matches to come – and Seth Rollins probably needs the win more than Ambrose. I've watched these odds jump around a lot all week though – don't go with Rollins at anything above -150. Bet: Rollins to win.
Place your WWE Summerslam 2014 bets at Bovada.
Additional Questions:
What is the name of Chris Jericho's band?
In addition to his wrestling career, Chris Jericho is also the lead singer of the rock band Fozzy.
Top Casinos for Americans

Related Questions:
Alternative Ways to Ask/Incoming Search Traffic:
The answer to the question WWE Summerslam 2014 Betting Tips & Odds is also applicable for the following questions:
Can You Bet On WWE Summerslam? Where To Bet On WWE Summerslam?
Top Casinos for Americans