For the past few years, we've gotten used to betting on Brock Lesnar fights. With his departure from the UFC, many would assume that would end. Not exactly!
Thanks to Bovada, you can bet on Brock Lesnar vs. John Cena on WWE Extreme Rules. Yes… betting on professional wrestling beyond Wrestlemania! (Hey, we know it's all predetermined, but that doesn't mean we know who's going to win.)
The event takes place on Sunday, April 29th at 8:00pm EDT from Chicago, Illinois (well, Rosemont). You can bet on five of the matches (at least thus far). Results are based on what's posted on WWE.com. A breakdown of the card is below:
WWE Extreme Rules 2012 Betting Tips:
Brock Lesnar vs. John Cena
If you want to know who we think is going to win – and also who we hope is going to win – it's Brock Lesnar all the way. However, there is always a chance that they could put Cena over, and with 13/8 odds, that's something you just might want to bite on.
CM Punk vs. Chris Jericho
Last July, CM Punk had his moment in the sun, winning the WWE Championship in his hometown of Chicago, IL. Now he defends the title in the very same arena he won the strap in. This leads us to believe he isn't going to win this time, also due to the fact that he retained at Mania, so we're saying bet on Chris Jericho at Bovada. We repeat, BET ON JERICHO.
Sheamus vs. Daniel Bryan
Sheamus is probably going to win this one, but he's 2/5 and he's not really getting over as World Champion. On the other hand, Daniel Bryan has a ton of momentum on his side. While he probably isn't going to win, the 7 to 4 odds are intriguing for the former Bryan Danielson.
Randy Orton vs. Kane
Well, we said Orton was going to win last time [at Mania 28] and he didn't… but we're SURE this time he's going to win. Kane made him to look like a complete fool on Raw, so he'll get his revenge and hopefully end this feud. Not a very juicy match to bet on.
Cody Rhodes vs. Big Show
Big Show took the Intercontinental Title from Cody at Mania, so they could put it back on Cody. Then again, it seems a little too soon for that. With Big Show as the underdog, we don't see why you shouldn't bet on Big Show to retain here. On the other hand, Cody could even up the feud, but our gut says "Big Show."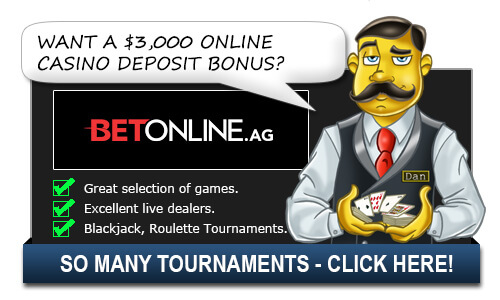 WWE Extreme Rules Betting Odds
Extreme Rules Match: Brock Lesnar (4/9) vs. John Cena (13/8)
WWE Championship Match: CM Punk (4/7) vs. Chris Jericho (5/4)
World Heavyweight Championship: Sheamus (2/5) vs. Daniel Bryan (7/4)
Falls Count Anywhere Match: Randy Orton (1/3) vs. Kane (2/1)
Intercontinental Championship Match: Cody Rhodes (4/6) vs. Big Show (11/10)
If you want to know what the best picks for WWE Extreme Rules are, we are going to go with John Cena, Chris Jericho and Big Show. (Basically, you can't go wrong betting on any of the underdogs.) We don't necessarily expect these guys to win, but anyone can win any of the matches (even John Cena, sadly).
Take the chance to bet on WWE Extreme Rules at Bovada!
Additional WWE Betting Questions:
Are there any other sides offering lines for WWE Extreme Rules?
Unfortunately, no. Let the sportsbooks know you want to see regular WWE betting and maybe one day, it will happen!
Top Casinos for Americans

Related Questions:
Alternative Ways to Ask/Incoming Search
Traffic:
The answer to the question Can I Bet On John Cena vs. Brock Lesnar at WWE Extreme Rules? is also applicable for the following questions:
John Cena Brock Lesnar Betting Odds? Where to bet John Cena vs. Brock Lesnar? WWE Extreme Rules Betting Odds?
Top Casinos for Americans