Zeljko Ranogajec is an Australian professional gambler, widely believed to be the largest bettor in the world. By some accounts, Ranogajec bets in excess of $1 billion annually, on all kinds of gambling activities but primarily on horses. His bets have earned him billions over the years, making him one of the richest men in Australia. Ranogajec guards his privacy fiercely, earning him the nickname "Loch Ness Monster."
Zeljko Ranogajec's Early Days and Rise to Prominence
Ranogajec was born in 1961 to poor Croatian immigrants in the Tasmanian city of Hobart. He was extremely intelligent and had particular prowess in mathematics. After high school, he joined the University of Tasmania where he studied banking, finance and taxation with the dream of becoming a financial lawyer. During his days in college, he was bitten by the gambling bug and frequented the Wrest Point Casino. There, he horned his card counting and memorizing prowess, which saw him win big at blackjack. During this time, he also fell in love with a casino employee called Shelley Wilson, who would become his wife and business partner.
Ranogajec later transferred to the University of South Wales on the mainland hoping to hit more casinos. His hot winning streak continued but it also brought him unwanted attention from casino officials and soon he found himself barred from nearly all blackjack tables in Sydney. Ranogajec decided to drop out of college and pursue gambling fulltime, switching to horse racing as his primary activity.
In 1994, Ranogajec bet A$ 7.5 million in Keno, a world record at the time, doubling his money in the jackpot and also raking in some smaller winnings. In 2009, he helped his longtime friend David Walsh who started the Museum of Old and New Art (MONA), to win more than $17 million to enable him save the facility from bankruptcy. Despite being banned from casinos worldwide his team still wins him millions at the blackjack tables through innovative plays that he orchestrates. He is still considered one of the most prolific and talented card counter and blackjack advantage players of all time. This earned him a place in the Blackjack Hall of Fame, where he was inducted in 2011. In keeping with his intensely private personality, he requested the Blackjack Forum Online not to publish specific details of his winnings.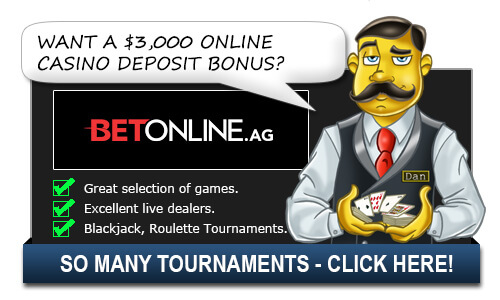 Ranogajec manages a team of mathematics wizards who use sophisticated computer programs to scout the gaming world. Although he keeps his mathematical strategy a secret, it is believed that he bets huge amounts on small margins. He and his team are constantly on the search for large pools of cash which can return his massive wagers, and by maintaining an edge of just 1% to 2%, he wins millions. He also reportedly strikes deals with bookmakers for rebates on his losses, a strategy that has led to significant controversy and legal problems for some of his bookmakers.
Zeljko Ranogajec's Trouble with the Taxman
Ranogajec's colossal fortune naturally brought the taxman sniffing as soon as it started rolling in. Throughout his gambling career, the Australian Taxation Office has sought to audit his accounts due to suspicion of tax evasion. In Australia, gambling is classified as a hobby rather than an income generating activity which makes it untaxable. However if it is done as part of a business, the win is liable for taxation. After the Melbourne Cup win which helped fund Walsh's MONA, a win that was considered a business operation, the ATO conducted an audit which declared Ranogajec to be millions of dollars in debt to the taxman. In October 2012, a month after the completion of the audit, Ranogajec and the ATO reached a settlement of an undisclosed amount for moneys owed between 2004 and 2011. Immediately after that, Ranogajec relocated his business to the tax haven that is the Isle of Man.
Zeljko Ranogajec's Other Ventures
It is speculated that Ranogajec owns real estate and other property that runs into hundreds of millions of dollars. The properties are purchased through a pseudonym thought to be his wife's first name. When confronted about this by The Daily Telegraph, he declined to talk to a reporter, declaring "no offense but it doesn't do any good at all." In 2012 he cofounded an online gambling company called Colossusbets which partners with 21 bookmakers including Boylesports, Betfair and Betdaq.
Top Casinos for Americans

Additional Zeljko Ranogajec Questions:
None Yet
Related Questions:
Alternative Ways to Ask/Incoming Search Traffic:
The answer to the question Who is Zeljko Ranogajec? is also applicable for the following questions:
Who is the largest better in the world? Who places the biggest bets?
Top Casinos for Americans