Haralabos Voulgaris is a renowned sports gambler, who is most recognized for his successful career betting on the NBA. Voulgaris boasts a rare ability to process publicly available information on gameplay such as match-up probabilities, defensive player positioning and average time of possession in order to analytically predict game outcomes.
He claims to watch about 400 full NBA games over each season and at least one quarter from 90% of all games.
Voulgaris was born in 1975 in Winnipeg, Manitoba to immigrant parents from Greece. His father had risen from poverty into a successful entrepreneur with interests in real estate and hospitality. The elder Voulgaris was himself an avid bettor, gambling on sports, card games, penny stocks and dice games. When Voulgaris was a teenager, his father took him to Las Vegas, where the stayed for two months at the Caesars Palace, an experience that he would remember fondly long after that. Because he was not allowed on the casino with his father due to being underage, he spent his time watching basketball on the Caesars sportsbook. He paid close attention to adjustments, the flow of pace and strategies, and took notes on what he saw. His father would join him in the evening and sometimes they would place bets together. However he lost consistently and even after leaving Vegas, he continued to learn.
By the time he entered the University of Manitoba, he and his brother were paying rent for their parents by placing small wagers on CF and NBA games. By the time he turned 30, he had made a fortune and would routinely place bets worth $1 million in a single day. According to some sources, Voulgaris's mean win rate was an incredible 70% on all his wagers. Aside from his success in sports betting, he was also an proficient poker player, and supplemented his fortune by entering high-stakes games in casinos across the world.
Voulgaris has an unmatched ability for pattern recognition and patience to follow hundreds of hour of televised sport. In 2002, he discovered that he could make out a fortune by taking advantage of the system used by bookmakers to set their halftime totals. Voulgaris realized that bookmakers did not account for the disparity in typical scoring runs across in individual quarters, with fourth quarters typically experiencing a scoring burst. Voulgaris exploited this edge for years, along with his knowledge of the game management of three coaches, Byron Scott, Jerry Sloan and Eddie Jordan, making himself millions of dollars.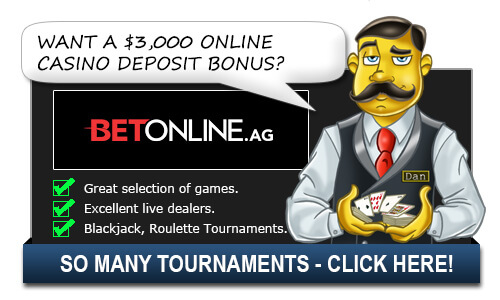 Soon however, bookmakers did catch up with this strategy, responding directly to the money that Voulgaris was minting even though they were not exactly aware of his identity. This prompted them to change the way they set their halftime totals and before Voulgaris knew what was going on, he had lost a significant portion of his wealth. The final month of the 2003/04 season was particularly catastrophic as he lost over a third of his bankroll to the bookmakers. He quit NBA gambling for the second half of the 2004/05 season upon realizing that he needed a new approach. He realized that he could no longer rely on his wit alone to suss out an edge and started looking for a computer algorithm to help him out. His new strategy involved increasing his betting frequency while reducing the sums he put at risk on each wager. This new approach would require an incredibly large amount of research and mathematical analysis, something that was practically impossible for a single human mind.
Starting 2002, the NBA had made play by play information available to the public, this would be the fodder for Voulgaris's endeavor, what he needed now was a specialist in the field. He poached a math and computer science prodigy named the Whiz from an East Coast hedge fund company and together they made an algorithm that could simulate game scores between any two teams. They called the program Ewing and refined it over the years and it eventually went live in 2008. Although Voulgaris is very private with the actual numbers, Ewing does not seem to have been very successful. It faced the same problems facing human gamblers arising from the deliberate efforts by bookmakers to erode their clients' edge. In 2010, Voulgaris walked away for five months and tried to get a job as a general manager of an NBA franchise but returned to gambling due to 'boredom.' He himself confesses that his margins continue to narrow and he sees a bleak future in the gambling industry. Aside from sports gambling, Voulgaris has also played at poker tournaments, winning more than $1.5 million total.
Top Casinos for Americans

Additional Haralabos Voulgaris Questions:
None Yet
Related Questions:
Alternative Ways to Ask/Incoming Search Traffic:
The answer to the question Who is Haralabos Voulgaris? is also applicable for the following questions:
What was the story of Haralabos Voulgaris and the NBA Betting? What was the Haralabos Voulgaris NBA Betting System?
Top Casinos for Americans