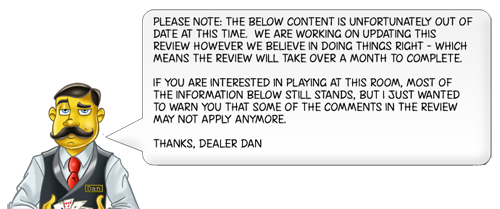 Linesmaker is one of the most complete sites out there for a gambler, and one of my favourite sites to gamble online. First and foresmost, it's an excellent sportsbook, but they also have a casino, horse racing and an excellent poker room, so if you want to invest all your funds into one site, you can't go far wrong than Linesmaker. Of course, I've won a lot of money there so maybe I'm a bit biased!
2006 Promotions: 20% cash bonus. $100 free betting cash. $500 in risk free sports bets. 5% cash back every month. 3% cash rebate on horce racing regardless of performance.
***PLAY AT BETLM SPORTSBOOK NOW – CLICK HERE***
Linesmaker, publicly traded on the UK Stock Exchange under the SportingBet banner, has been online and in business since 1997, and is one of the better managed sportsbooks on the internet, and is a
The Linesmaker website is laid out very well, easy to navigate and find what you are looking for. Everything you are looking for is simply a click away, and you don't even have to log in to view lines, which is an added feature not available in the majority of online sportsbooks. You can also log in as a Guest and demo the full site, which is a great idea and well worth trying out for anyone interested in signing up at Linesmaker.
Their betting system is very simplistic, and easy to use, with another excellent feature in a bar along the top with a list of all the things you can bet on Football, Basketball, Baseball, Hockey, Tennis, Auto, Fights, Golf, Horses and Other. Easy to find those odd props, like the futures of Phil Jackson and the Lakers, and easy to make multi-sport parlays. Just how we like it. The only negative factor is that they don't offer lines on Soccer, and your good ol pal Dealer Dan needs to bet on his Glasgow Rangers every once in awhile.
***PLAY AT BETLM SPORTSBOOK NOW – CLICK HERE***
In regard to betting options, Linesmaker offers Straight Bets, Teasers, Parlays, "If" Bets, Props and Futures, but the ones that stick out to me are "In Running" bets and Progressive Parlay. I've had a lot of fun doing these and have been saved from a big loss on more than one occasion.
All the basic deposit options are covered here and listed below.Linesmaker also cover fees on deposits and withdrawls, making us love them all the more.
The live chat customer service is quick and informative, and the support staff are excellent, something which is hit and miss in the online gambling industry. Their e-mail response can be quite slow though, as I was disappointed when I lost my username/password, and had to e-mail them some information, and it took over 6 hours for them to respond. It's like my mother always told me "Any wait is too long of a wait when gambling is involved." I loved my mother.
Overall though, Linesmaker is an excellent site, and if you're looking for a site to call home and spend most of your time there, you'd be making a sensible decision in choosing Linesmaker.
***PLAY AT BETLM SPORTSBOOK NOW – CLICK HERE***
Payment Methods: Visa, Mastercard, ACH eCheck, Neteller, Firepay, Western Union Money Transfer.
Dealer Dan's Cash-In: "If Linesmaker could cook, clean and do my laundry I'd never leave!"



Linesmaker Sportsbook has a selective but solid amount of sports and other events available to bet on. The complete list of current lines is always available on their website.
Here is an idea of what exactly you can get by betting at BetLM:
Football: In Linesmaker's Football section, you can bet on the Super Bowl, full NFL games, 1st Halfs of NFL games, Preseason games, College Football, the Orange Bowl, the BCS Championship, European Football and more.
Horse Racing: Linesmaker has odds for the Kentucky Derby, Preakness Stakes, Breeders Cup, Belmont Stakes, Triple Crown and more.
Baseball: Linesmaker has lines open for MLB Baseball games, Five Inning lines, the World Series and the World Baseball Classic.
Here is what Linesmaker has in terms of betting options available:
Auto Racing
Baseball
Basketball
Boxing
Football
Golf
Hockey
Horse Racing
Politics
Soccer
Tennis
UFC & MMA



Linesmaker Casino offers a casino signup bonus of 25% up to $250. Deposit $1000 and you will have a total of $1250 to play with at Linesmaker Casino.
This bonus has a high wagering requirement. You must wager your bonus 100X before you can cash out. If you play Blackjack, you must wager your bonus 200X before you can clear the signup bonus. It is important to note that there are NO wagering requirements on your deposit.
Wagers on Craps, Roulette and Pai Gow Poker will not count towards meeting the wagering requirements, nor will playing the Linesmaker poker room. All bonuses must be cleared within 20 days of receiving your bonus.
Linesmaker realizes that you can't always have a winning month. For that reason, they will give you a 5% cashback bonus on your losses. You must wager $500 within the month to qualify for this cashback bonus promo.
Linesmaker Casino also offers you 50% reload bonus up to $50 when you "like" Linesmaker on Facebook. Become a fan of Linesmaker and send them a Facebook message to receive your special promo bonus code.
Linesmaker will also offer special VIP and other reload bonuses to you as a loyal player.