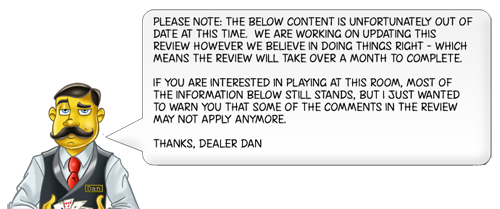 Betfred runs a poker room and casino, however are better well known for their sportsbook, the #1 bookie in the United Kingdom. Betfred operate an excellent sportsbook, easily prove their throne as the bonus king, and are a site that are marketed very well, and will be one of the biggest online sportsbooks within a year.
2006 Promotions: £100 bonus on first bet. Super bonuses.
***PLAY AT BETFRED SPORTSBOOK NOW – CLICK HERE***
Betfred Sportsbook Navigation/Layout: BetFred is an extremely easy to navigate site. The layout is simple but effectively organized. All the sports available to bet on are arranged in a table to the left that expands when you roll the mouse for more information. There's even a pull-down tab for different ways to display odds, including the traditional American +/- way so we don't have to deal with those namby-pamby fractions. Right at the top, next to a picture of what must be the "Fred," part of BetFred, there is a clear ad for their £100 bonus, so be sure you don't miss that when you deposit! Betfred Sportsbook navigation & layout review
Betfred Sportsbook Features: There aren't many special features at BetFred like buying half points or reduced juice, but there are more bets than you can shake a stick at, and occasionally they have special bonuses on certain races/sports. And if you're not in the mood to bet sports, try playing Poker or perusing the casino. Betfred Sportsbook features review
Betfred Sportsbook Bet Variety: There are a huge amount of sports to bet, and an even larger amount of interesting bets to make. There are of course the traditional bets of the spread, the over/under, and moneylines for sports like football and baseball. Races offer standard win/place/show bets, and exacta/quinella/trifecta etc. Parlays are available as well. The terminology for some of the bets is a bit different, but under the help tab there's a Bet Type page that explains everything clearly. Betfred Sportsbook bet variety review
Betfred Sportsbook Bet Selection: If you get tired of betting on the usual American sports, BetFred would be a great place to expand your sports wagering. If you're dying to put some money on who will be the top batsman for a cricket match, or if you feel like betting on Ronnie O'Sullivan to win the 2006 Snooker Championship outright at +275 is a good idea, then BetFred is the place to be. It seems like most UK sportsbooks offer a significant amount of events to bet on beyond the normal fare, and BetFred is no exception. Some unusual sports offered are soccer, darts, rugby, cricket, greyhound races, cycling, and even rowing! If you can't find a bet that interests you, there's always the casino, poker room, arcade, or the lotto to peruse as well. Betfred Sportsbook bet selection review
***PLAY AT BETFRED SPORTSBOOK NOW – CLICK HERE***
Betfred Sportsbook Bonus: BetFred offers a 100% match on your first bet up to £100, but it's only available for your first bet, and of course you only get paid if you win. There are a few terms and conditions that apply, and what is probably the toughest one to make this work to your advantage is the fact that the bonus only applies on events where there are 3 or more possible outcomes. This means you can't just bet a surefire spread and get an extra £100, you have to bet on something like a race, where your odds may not be as good. However, known as the "bonus king", Betfred will offer an excellent range of bonuses and promotions throughout the year. Betfred Sportsbook bonus review
Betfred Sportsbook Support: Betfred has a variety of ways to contact them, including toll-free phone numbers that, e-mail, and snail-mail. What's really lacking however is live support, which is available at so many other websites. The help tab has a lot of pages regarding all sorts of questions you may have, including one regarding bet types (very important if you're a Yank!) and one dealing with technical issues. Their e-mail support are very responsive and knowledgeable. Betfred Sportsbook support
Betfred Sportsbook Deposit/Withdrawal Options: Debit cards, credit cards, check, bank wire, bank transfer system, Neteller, Prepaid ATM, Citadel, Western Union, and Instadebit
***PLAY AT BETFRED SPORTSBOOK NOW – CLICK HERE***
Dealer Dan's Cash-In: "If you're going to make any online bet, use your head, and go with Fred!"




Betfred Sportsbook has a fair selection of sports and other betting options available to bet on. More information on each of these categories is available at Betfred Sportsbook.
Here are some details on a few of the sports available at Betfred:
European Basketball: NBA bets are not available at Betfred, but you can make bets on Eurocup, German, French, Italian, Spanish and just about any other basketball league or cup going on in Europe.
Motor Sports: Wanting to bet on Formula-1 or the Race of Champions? Betfred has lines that will get your motor running!
Snooker: Betfred holds an annual Snooker World Championship, which conveniently you can bet on at Betfred. You can also make bets on the UK Championship and of course the Masters.
Here is what is currently being offered at Betfred Sportsbook:
Bowls
Boxing
Cricket
Darts
European Basketball
Football
Golf
Greyhounds
Horse Racing
Ice Hockey
Lottery Specials
Motor Sports
NFL Football
Rugby League
Rugby Union
Snooker
Tennis
TV Shows/Specials
UFC/MMA