Premier Trotting is an interesting casino game made by the world-famous software development organization called Microgaming. The game is themed like a typical horse racing track. The game has lively spectators, and features cart-pulling horses alongside their respective jockeys. The casino game might not popular with many casino game lovers, but it is easy to learn and play.
The players are simply required to make bets on the pony that might win in a specific racing game. Every race has a fixed number of horses, totaling eight; each horse has a jockey sitting on a cart. Initially, players have to check out the odds showed concerning a specific horse or horses winning and securing particular places.
There is also information about the track and data on the various jockeys, which is available after hovering over a pony. After choosing the preferred horses—all horses are fitted with carts and horse harnesses— that will most likely win a race, a player places a bet which can be either on a single horse or multiple horses. There are four different types of bets on which a particular player can make bets on; these bets range from win to place to forecast and dual forecast.
Generally, a "Win" is betting on the pony that a player thinks that has better chances of winning the racing game. "Place" is betting on three horses: the horse that will come first and runners-up, that is, horses that will take the second and third positions. "Forecast" involves making bets on two horses: the horse that will be the first one to reach the finish line then the one that will hold the second position. "Dual forecast", which is much like "forecast", involves a player betting on the two ponies that will take the first two positions, respectively. A player can cash in on their bets or repeat their bets.
Premier Trotting Game Review
Premier Trotting is set in the fictional Valley Hills. It is easy for a player to note that the graphics are simply computer-generated imagery. However, the realistic appearance will make players forget about the computer graphics and, instead, get carried away by the adrenaline involved as they urge on their favorite horses and jockeys.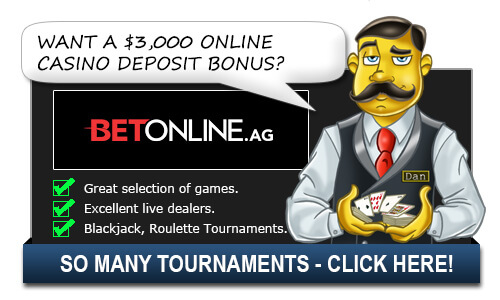 Premier Trotting is well designed and has the basic information necessary to enable a player place bets, view the competition, and race without hassle. Premier Trotting is fitted with notable buttons such as "Expert", "Clear All Bets", "Race Now" and "Skip Race". Better still, there is a place where the players can view, analyze, and make their decisions based on the results of the previous racing game. If a player is running out of time or impatient to see the video of a racing game, he or she can bypass the video and check out the game results right away by pressing "Skip Race". The Return to Player (RTP) of Premier Trotting is whooping 90.65%.
Premier Trotting Game Strategy
Forget about any strategy when it comes to playing Premier Trotting, and, instead, focus on chance. Since only a particular pony wins a given racing game, the best thing to do is to increase your chances of winning by placing numerous bets and specifying which ponies will finish first or their particular positions at the finish line.
Top Casinos for Americans

Additional Premier Trotting Questions:
None Yet
Related Questions:
Alternative Ways to Ask/Incoming Search Traffic:
The answer to the question Premier Trotting is also applicable for the following questions:
How to play Premier Trotting, Where to play Premier Trotting online,
Top Casinos for Americans