Do you love playing slots games in online casinos? There is a new type of slots game called Moody Fruits, and it's inspired by Poker Dice. Instead of dice, however, the game uses funny fruits. This game turns slots into an entertaining and fair gambling experience. Below is what you need to know about Moody Fruits.
Game: The game screen features 4 separate grids with nine cells. After you place a bet and get started, you will be given 12 columns of 3 pictures. In this slot game, you have to align 3 identical symbols in any of the four grids.
The symbols might fall horizontally, vertically or diagonally.
However, no matter how they fall within the grid, the order of the symbols don't change. In Moody Fruits slots game, players select identical symbols from 36 elements arranged in a straight line. Winning here, therefore, is entirely dependent on luck.
Winning: Your winnings depend on your bet amount and number of points allocated for different combinations. Unlike other slots games, Moody Fruits is a fairly leveled game. It takes a set number of points to win a particular prize.
Usually, you are required to score more than 100 points to earn a payout. Bet amounts can be anything from 1 to 100 credits per round in whatever game currency you choose. Payouts may range between one and two hundred fundamental bets. The more you wager, the more you win.
Bonuses: Also, Moody Fruits has many rewards for players. When you unlock the bonus game, you get up to 15 free rounds so that you have higher chances of winning a jackpot. If you succeed in aligning three similar images in all of the four grids, you will earn a double payout.
If you manage to align nine pictures of the same kind in one grid, you will be eligible for a bonus amount of two hundred points. The ultimate goal for every player in this game is to score 1000 points so that they can earn 100 times more of their bet amounts.
Design and Symbols: This game is meticulously designed with graphics, symbols, and sounds. Every different casino has its winning amounts for Moody Fruits. One thing that is common though, wherever you choose to play this casino game, you will have a superb entertainment experience. As you play around with the bitter fruits, there will be some soothing music in the background all the while.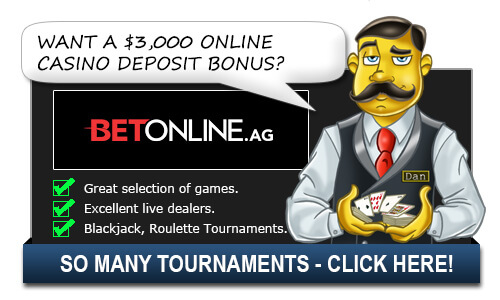 The symbols feature different fruit types. Fruit symbols include berries, cherries, pears, and plums among others. Each casino has its theme. As part of the game's exciting features, these fruits are moody and angry. They start to throw tantrums when you don't use them in formations. The symbols will be passing as you play and try to set the emotional fruits in order.
Relaxing game: Before you place your wager, you are allowed to play Moody Fruits for free to get the feel of the game. Moody Fruits is known as relaxing casino game because of its simplicity, and the amusing fruit faces and the soothing music in the background.
Moody fruits is certainly worth a try for all online gamesters.
Top Casinos for Americans

Additional Moody Fruits Questions:
None Yet
Related Questions:
Alternative Ways to Ask/Incoming Search Traffic:
The answer to the question Moody Fruits is also applicable for the following questions:
Where to play Moody Fruits online,
Top Casinos for Americans