Draw Hi Low, which is alternatively called Draw Hi-Lo and invented by software development giant Betsoft, is among the simplest online casino games. A notable aspect about this game is its similarity to Genie's Hi Lo in terms of rules. Basically, the cards used comprise of letters A, J, K and Q, and numbers 2 throughout 10; these cards occur in groups of four for every letter and number, and therefore amount to 52 cards.
As it is the norm, the four ace cards have lowly rank and odds. For instance, a typical image of Draw Hi Low in Betsoft's corporate website shows that the odds for the Aces Low are 1.40 while the odds of Kings High are 3.00.
Perhaps the best feature about Draw Hi Low is its side bet; the Tie bet offers the players an odd of 10.00 if they correctly predict a tie, implying that their wagered bet is multiplied by ten. Fans of Draw Hi Low have the freedom to place a bet amount of their choice.
According to the Table Limit feature of the game, players can place as little as $1 or as much as $100, although the game can be customized to support other foreign currencies.
The name Draw Hi Low is obvious; the game is all about drawing a card, prompting a player to 'guesstimate' whether the next card has a high or low value compared to the displayed one. Draw Hi Low is programmed to prompt players to follow a systematic procedure. First, a player needs to place an Ante bet for the the game start. Secondly, the player presses "Deal", and a particular card that is chosen randomly appears; the card's value and features are revealed. Lastly, can the player correctly guess at the values–whether it is higher than, lower than, or similar to–of the following card? That is the aim. Depending on their choices, players can click on, let's say, the "Lower" or "Higher" sections. The process continues.
Draw Hi Low: Game Review
The features and graphics of Draw Hi Low, which are in 3D, are excellence per se. A common game, players can quickly know about the game, especially from word of mouth; otherwise, there is a succinct yet detailed "Help" section for clarification. Players can even play on the go because the game is present in countless Internet casinos.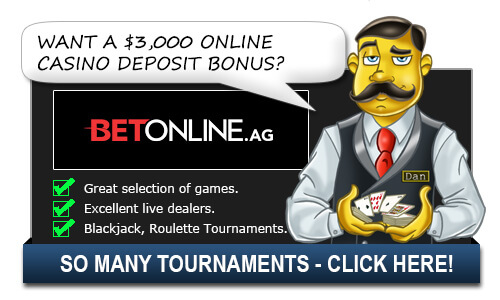 Draw Hi Low has a few downsides. For instance, players have to manually instruct it to dispense their payments. Another downside is its simplicity which might make it tedious–it lacks the advanced features present in other casino games. Moreover, players who are not alert can easily and unknowingly lose their winnings. Players can win regular bets despite losing side bets and go on playing an ordinary game, but losing side bets means also losing main bets, inclusive of the previous winnings, which can be disheartening.
Draw Hi Low: Game Strategy
The first strategy for Draw Hi Low players is checking out dispensed cards in order to get a rough idea of the composition of the yet-to-be-dispensed cards. This strategy is associated with an RTP of 100.36%. The second strategy is wagering high stakes and for a longer period, hoping for high returns since winnings are greater in the long run. The RTP associated with this strategy is 96.07%.
The third strategy was developed by famed American expert Michael Shackleford, rightly nicknamed Wizard of Vegas. Shackleford, who is a renowned mathematician-cum-actuary, recommends thus: players' predictions can be optimized by opting for Higher when dealing with 2, 3, 9, and 10; Lower for 4,5, Jack, and Queen; and Cash Out/Higher for 6, Cash Out/Any for 7, and Cash Out/Lower for 8.
Top Casinos for Americans

Additional Draw Hi Low Questions:
None Yet
Related Questions:
Alternative Ways to Ask/Incoming Search Traffic:
The answer to the question Draw Hi Low is also applicable for the following questions:
Where to play Draw Hi Low online,