When playing scratch cards, there are certain rules of etiquette you should follow. Of course, if you are playing scratch cards at your favorite online casino, there are literally no rules you need to adhere to. All you have to do is navigate to that section of the casino, choose your scratch card and away you go – you do not have to worry about your attire, your behavior or anything else that would otherwise get you into trouble when playing scratch cards in the public domain.
However, if you decide, when you are out and about, to partake in the past-time of playing scratch cards, there are some simple rules you should follow when playing.
First of all, be polite to the person that is working on the scratch card desk. You do not have to strike up a conversation with them and get their life history, but it is surprising how far a 'hello' and 'thanks' can get you. While it may seem obvious, common courtesy is not often displayed to service workers. It is also important that you are clear about which scratch card you want to play – often they are numbered, so tell the staff member what number you want to play and how many cards you would like. Make their job as easy as possible, and it will make things run far more smoothly.
Secondly, do not scratch your scratch card off at the desk – move somewhere less intrusive, as other people may want service. Again, it might seem like common sense, but the amount of times I have witnessed people in such a rush to play their cards that they do not move is far too many for my liking. Again, showing a little courtesy to your fellow players can go a long way.
Then there is the bane of any scratch card player's existence – the litter caused by inconsiderate scratch card players. When playing scratch cards online, there is no waste, it is simply some graphics that change and they vanish into the ether when you are finished. However, when playing traditional scratch cards, you have the foil that gets scratched off, as well as the losing cards. People often do not feel the need to clean up after themselves, believing it is the staff's job to brush up the scratched foil and losing cards. But remember that good etiquette is, at the very least, pocketing your trash and putting it in the bin. You are not expected to clean up after other patrons, but putting your trash in the bin is the best form of scratch card etiquette – no-one likes playing scratch cards in a dirty environment. In fact, if you can wait until you get home, you can do what you like with the trash – although I would still recommend putting it in the bin.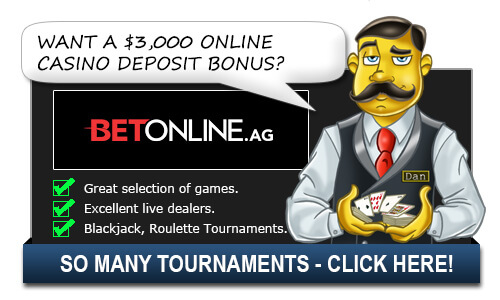 Finally, if you are scratching your cards in the vicinity of other players, do not gloat about a win, regardless of how big it might be. It is fine to let out a celebratory cheer, or even a fist pump depending on the size of the win, but no-one wants to hear about how great you are at scratch cards and how much they suck, or how you are so lucky and it is great you got that card before they did or after they did. Be a good winner instead of one of those insufferable types.
And remember, if you are playing scratch cards online, you can behave just as crassly if you want – you can play in your underpants and do a lap of honor around your home if you get a big win, or shout at your monitor as loudly as you like if you go through a losing streak. At least you can if you live alone or with understanding people.
If you follows these general etiquette rules, you will undoubtedly be made to feel welcome every time you decide you want to play scratch cards; the staff will may be warmer towards you, other regular scratch card players might be more willing to listen to your stories or simply just greet you with a smile, but I cannot guarantee that adhering to these rules will make you win any more often.
Top Casinos for Americans

Additional Scratch Card Etiquette Questions:
None Yet
Related Questions:
Alternative Ways to Ask/Incoming Search Traffic:
The answer to the question Scratch Card Etiquette is also applicable for the following questions:
What should a beginner scratch card player know about etiquette?
Top Casinos for Americans