Diversity and playability are two of the key features of progressive range microgaming, which is why so many of you find them so appealing. They are really simple to set up; all you need to play is a device which supports Flash, along with a stable internet connection. However, it is not just the ease of use which is so captivating. A worldwide provider of online gaming, microgaming can have up to $6 million in progressive jackpots at any given time, so it is clear why so many people are enthralled by them.

But while you enjoy playing them, do you really know what progressive jackpots are available to you? This guide aims to answer the question what progressive jackpots do Microgaming have, and provide a review of the best microgaming options available to you at the moment.
Mega Moolah: The video slot game, Mega Moolah, comprises a number of African animals which are combined with high card symbols. Coin denominations ranging from 0.01 to 0.05 are available to players, with the maximum number of coins allowed at 125. The progressive jackpot is particularly appealing to high budget gamblers and, unlike most progressive games, you do not need to bet the maximum amount of coins to be in with a chance of winning the top jackpot which goes over $3.5 million, making this game very popular indeed.
Roulette Royale: As the name would suggest, this game is a standard Roulette, however, as a microgaming product it has the benefit of progressive jackpots and other profitable pay outs which offer a number of wagering possibilities. The progressive jackpot wager is offered as a side bet which is automatically placed; meaning that you are eligible to win if you hit the same number 5 times consecutively. IF you do, the jackpot will reach up to a minimum of 60,000, with the progressive jackpot level frequently reaching a six figure sum.
The Dark Knight: Inspired by the popular Batman movie, The Dark Knight allows players to wager with coin denominations from 0.01 to 0.02. Even the most careful of players can afford to join in this game, but the progressive jackpot means that there is the potential for some good results. The progressive jackpot bonus round can be triggered at any time. If this occurs, you are required to spin the wheel to find out which level; mini minor, major or mega, will be yours. We can bet that everyone will be wishing for mega!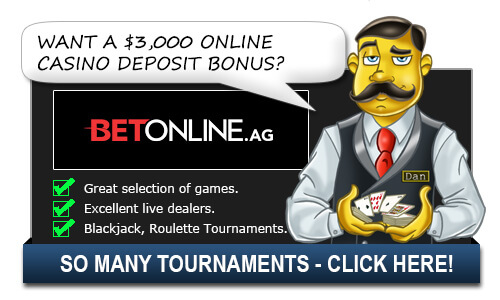 This list is not exhaustive and there are many more games available on the market; including lots of different variations of Mega Moolah, such as Mega Moolah 5 Reel Drive, Mega Moolah Isis and Mega Moolah Summertime. Play around with each one and find the one that best suits you. You might find that you return to one game, or try your hand at lots of different ones; it is down to your own personal preference.
Whatever your favourites, it is quite clear that microgaming is big business and its reputation is growing. There have been a number of big winners in microgaming history, with the top recorded payout of €6,374,434 won by a Greek man in May 2009. Other impressive recorded wins include £4.1 million and £2.5 million in 2010 and £1.17 million in 2009. So what are you waiting for? Now you know what progressive jackpots are available to you, get back to microgaming!
Top Casinos for Americans

Additional Microgaming Progressive Jackpot Questions:
None Yet
Related Questions:
Alternative Ways to Ask/Incoming Search Traffic:
The answer to the question What Progressive Jackpots do Microgaming have? is also applicable for the following questions:
Microgaming Progressive Jackpots,
Top Casinos for Americans