One great thing about online poker compared to live poker is the variety of tournaments you can choose from, because the poker room or casino don't have to worry about space. They have a wide variety of traffic from high stakes players to micro stakes players at any time of the day, so they can run a variety of tournaments to meet everyones needs.
The two common types of tournaments are sit and go tournaments and multi table tournaments. Sit and go tournaments are tournaments that are created on the fly, and have a limit of how many players can play in them. Perhaps the limit is 9, or 10, or 45. Once that limit is hit, the tournament starts. Sit and go tournaments are known by the name as you sit, and then you go. It usually takes mere minutes for sit and go tournaments to be started.
Then there is multi-table tournaments, which can range from free tournaments to $1,000 buy-in and higher tournaments. These tournaments cover all games like Texas Holdem and Omaha Tournaments, and always start at a specific time. They usually have no limit to the amount of participants, and will have a break every hour for 5 minutes. Multi table tournaments can see hundreds or even thousands of players enter, so be sure to have your evening free if you are going to be playing a multi table tournament.
Another type of tournament is a headhunter tournament. Also known as knockout tournaments, these are tournaments in which there is a bounty placed on each player. When you eliminate that player, you win the bounty. However, your own bounty then grows which puts a target on your head. These typically feature a far more aggressive playing style. There are variations on the bounty tournament style where poker pros will play and you get a special bonus for knocking them out.
Another really popular variation is the turbo tournament. This is a tournament where the blinds rise much faster and the play is really fast and aggressive. If you don't win one of your first few hands, you could find yourself all-in very fast. These tournaments can have thousands of people, but only last minutes. A really exciting way to play and one of the more popular options out there.
There are a lot of different tournament styles and finding the best one for you is easy to do as there are simply so many options. Poker rooms are always coming up with creative ways to improve the tournament experience and there might be a new type of tournament popping up any day now. This is definitely one way in which the online poker experience is far better than the live one. There are types of poker tournaments you can play online that simply wouldn't be possible to do in a live setting.
Without a doubt, the best website for tournaments in terms of quality, quantity and variety is Pokerstars.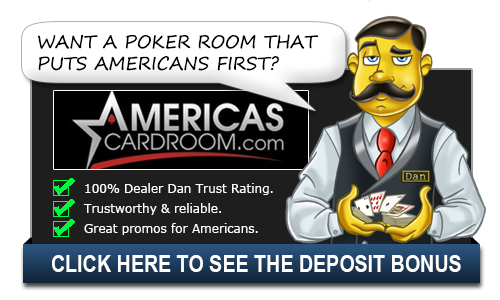 Additional Online Tournament Poker Variation Questions:
(None Yet)
Related Questions: