A professional poker player is a person who plays poker for a living. The type of pro most people are familiar with is the high rolling pro who plays in large buy in tournaments such as World Poker Tour or World Series of Poker events. These players typically have bankrolls in the millions, and play super high stakes, often larger than the cash games played on High Stakes Poker on GSN.
But the Phil Iveys, Daniel Negreanus and Howard Lederers of the world do not represent all poker pros. Even before the internet poker scene exploded there were many people making a living playing mid-stakes poker in casinos, and many more adding to their income that way. Greg Raymer was a staple of No Limit cash games at Foxwoods Casino before he won the World Series of Poker and became famous, and was an example of this type of pro.
If someone is looking to become this type of poker pro, you probably need to get on television in some form. Whether that be by playing in major tournaments and making it to the television portion or playing ultra high limits against some of the world's best. This is not easy to do and there is a reason it's such an exclusive club.
A more common type of poker pro in this day and age are the so called "young guns" players who have grown up with the internet and make their living as internet poker pros. These players typically began playing in college as a way to make money and pay off their loans, and before long began playing tens of thousands of hands per month, and making tens of thousands of dollars. There are varying levels of success among these pros of course. Some have made millions and gone on to win WSOP bracelets. Others play mid stakes and make a fair living, and still others go broke.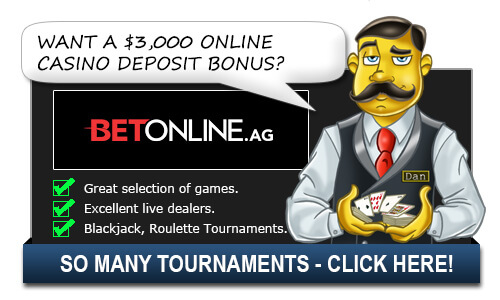 Of course, that is just one stereotype. A professional poker player could be anyone. It could be a house wife who sends her kids off to school and starts playing poker as soon as they leave. It could be a kid who never went to college and just enjoyed math a lot. It could be anyone which is really the beauty of internet poker. If you have the skills and the desire, you could make a run at being a professional poker player.
Just because you are a poker professional doesn't mean that it is all fun and games though. You are typically a grinder, playing eight or more hours per day, just like you would at a regular job. Sure, the pay is better and the company is better but it is still hard work. It's just hard work at a poker table instead of in a warehouse or at a cubicle.
Interested in becoming a poker pro? Why not learn from the professionals? Try Bovada to sharpen your skills and strengthen your poker game.
Top Casinos for Americans

Additional Pro Poker Player Definition Questions:
(None Yet)
Related Questions:
Top Casinos for Americans