Thomas Austin Preston, Jr., known as Amarillo Slim, is thought of by some to be the greatest gambler of all time. Before becoming a well-known tournament player, Slim toured the United States gambling along with Doyle Brunson and Sailor Roberts.
He won the main event at the 1972 World Series of Poker. Preston has a total of four WSOP bracelets, including two in Omaha, with his most recent WSOP win in 1990. As of 2008, he has won over $590,000 in tournament play. He has been a member of the Poker Hall of Fame since 1992.
In January and February 1980 Slim hosted the Second Annual Poker Classic which became the second most prestigious poker tournament during its time. This series would eventually be called the Super Bowl of Poker and continued until 1991.
Preston and Bill G. Cox authored Play Poker to Win. A revised edition was published in 2005 as Amarillo Slim's Play Poker to Win. In 2003, Preston published his autobiography Amarillo Slim in a World Full of Fat People, where he tells the tales of playing poker with Larry Flynt, Lyndon Johnson, and Richard Nixon, among others. In 2007, he started a website and released an E-Book entitled All In: An E-guide To No Limit Texas Hold'em.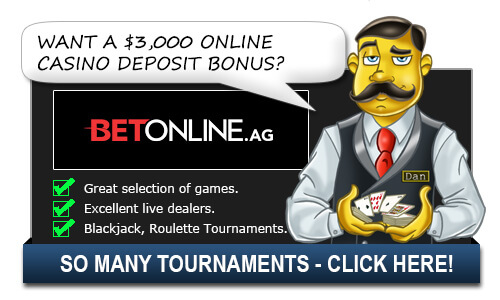 His World Series of Poker win gained him a ton of fame nationally. He appeared in the 1974 film California Split which was directed by the immortal Robert Altman. He would also appear as the center of the show on the quiz show I've Got A Secret where contests tried to figure out his secret which turned out to be that he lost $190,000 in one night playing poker. Most excitingly, he was a guest on The Tonight Show which was a huge deal at that time.
The life of Amarillo Slim might make a good movie of its own one day. He was born Thomas Preston Jr. on December 31st, 1928 in Arkansas, but his parents moved to Texas shortly after. His parents would divorce and his father would move to Amarillo which he has joked turned out well for him and his classic nickname.
Many of the classic stories people tell about Amarillo Slim come from his time traveling the world with Sailor Roberts and Doyle Brunson, looking for any gambling opportunity out there. His stories are legendary and he's had some crazy times. Like the time he won $2 million dollars playing Penthouse king Larry Flynt in poker. Or the time he beat Willie Nelson at dominoes to the tune of $300,000.
He also had an infamous run-in with Pablo Escobar who threw him in a helicopter and tied him up with wires, believing him to be a government agent. When the misunderstanding was cleared up, Pablo would give Slim a tour of his country and would actually befriend the man. He gave him a pair of gold plated suit buttons that Escobar had admired and in return was sent a pair of pure emerald buttons.
Funny enough, there was actually a movie in development at one point with Nicolas Cage on board to play him.
Top Casinos for Americans

Additional Amarillo Slim Questions:
(None Yet)
Related Questions:
Top Casinos for Americans