Blaze Poker is a brand new version of fast-fold poker that will allow you to automatically receive a new set of cards and forget about the high waiting times that normally occur while playing the classic version of poker. The fast paced action of this type of poker is insane and in order to stay alive while playing it you will of course have to adjust your strategy to the brand new conditions.
The Blaze Poker is basically a copy of the Rush Poker from Full Tilt Poker and Zoom Poker from PokerStars. This version is of course not as good as the one from FTP or PS, but it's considered to be the third best option available right now on the internet.

What makes Blaze Poker really unique is the fact that the competition that you get to find is a lot softer compared to the other two sites that are right now a lot more popular and the number of professional poker players out there is big. This means that Blaze Poker is an excellent choice for those players that are seeking to play a fast paced poker game and find a soft competition.
Where can you play Blaze Poker?
Blaze Poker is currently available at the online poker skins that are using the Prima Poker Network, which is also known as the Microgaming Network. This poker network is packed with a very large number of sites and most of them are quite small, which means that you get to find a very soft competition.
Here is the list with some of the most popular poker rooms that are part of the Prime Poker Network: Bet Victor Poker, Poker Time, 32 Red Poker Room, Spin Palace Poker and Ladbrokes Poker.
How Does Blaze Poker Work?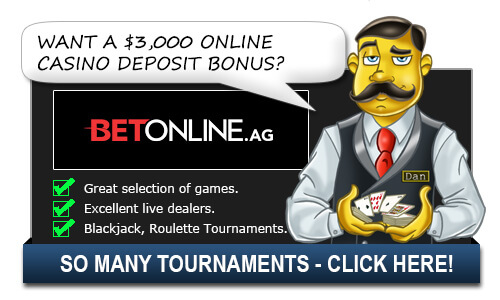 The concept behind Blaze Poker is very simple. Once you join any of the Blaze Poker tables you will be entered automatically in a large pool of players and every time you fold your cards you are automatically taken to a new table where you are given some new cards and you will play the game against some totally new opponents. This means that there will be no more waiting between the hands and at the same time you are also able to have some random opponents, making it a lot more interesting.
The advantages of Blaze Poker:
The Blaze Poker like any other fast paced poker game is able to bring tons of new benefits to its players:
More Action – Thanks to the Blaze Poker you are given the opportunity to play 3 or even 4 times more hands. This type of fast paced game is excellent for those that seek a lot of action and adrenaline. The high number of hands will most likely going to allow you to have a nice online poker experience. So start making quick decisions and start winning some cash.
No more waiting – Thanks to the quick fold feature, you will no longer have to wait long minutes for a hand to finish before you are back part of the action. This means that you will be given the opportunity to forget about the dead times and concentrate on one table only and play poker.
Serious amount of FPPs – One of the main benefits that you get from playing Blaze Poker is that you get to earn some massive amounts of Rewards Points in a very small amount of time. The moment you manage to master this game, you are automatically given the opportunity to earn some serious amounts of points that can be transformed later on into real cash.
Earn Rakeback – The Prima Poker Network is one of the few out there that allows you to earn rakeback as you play their games. The Blaze Poker is considered to be an excellent way to earn a quick buck with the help of rakeback. So make sure that you sign up for a rakback deal before you start playing this game.
Overall Blaze Poker is an excellent choice that you have available and it should be considered to be a nice opportunity. The competition is a lot softer compared to the other fast paced poker games available right now and the software works fine. However we do recommend that you play the Blaze Poker game during the weekends, especially during the peak hours, since that is the perfect time to find a very good number of players and at the same time you can also find a very good number of soft players that are playing this game for the first time and since they are not familiar with the concept it's going to be pretty easy to try. The Blaze Poker is definitely something that you should try out and we tell you that you won't be disappointed.
Top Casinos for Americans

Additional Blaze Poker Questions:
What Blaze Poker Strategy is There?
The Blaze Poker is played differently compared to the other types of poker games that are available. This means that you have to adapt your strategy to the new conditions in order to be able to survive and to make a profit out of your play. Here are a few strategy tips that will allow you to know how to start playing the brand new breathtaking Blaze Poker:
Play at fewer tables! This game is very fast, and in order to stay alive you need to take some rapid actions and you can only do that in case you will need to make sure that you play at fewer tables and only when you get more familiar with the concept you can move on and play at more tables at once.
Tight is Right! The Blaze Poker is all about playing tight. All the players are doing so and sometimes you just have to wait for those super premium hands and play them while folding everything else. This way the hands value is lower while playing this game and you have to be very careful what strategy you adopt. By playing tight you can't go wrong and most of the time when someone is raising the bets their hand is strong. Bluffing can be done, but you should not count on it in order to be able to take out some money out of this game at the end of the day.
Related Questions:
Alternative Ways to Ask/Incoming Search Traffic:
The answer to the question What Is Blaze Poker? is also applicable for the following questions:
How to play Blaze Poker, what are the rules to Blaze Poker
Top Casinos for Americans