Lowball poker can refer to any of several types of poker variants where the worst hand wins the pot. Common variants include Razz (lowball seven-card stud) and 2-7 Triple Draw (lowball draw poker). Other games, like Omaha Hi-Lo or Seven-card Stud Hi-Lo, are not exclusively lowball but instead award half the pot to the lowest hand and half the pot to the highest hand. These are fun games that can really add to the poker experience.
Usually, in the Hi-Lo games, there is a qualifier for Lo hands, such as requiring all cards in your Lo hand to be lower than 8 to qualify. Some strategies for low poker may include discarding pairs, king-high, or queen-high type hands.
Lowball is never played in Hold'em, because players only have two hole cards. Hands in lowball are scored based on their worst card. A hand like A-2-3-4-8 is an "eight low" and loses to a hand like 3-4-5-6-7, a "seven low". Straights or flushes typically do not count against the player, so the "wheel," A-2-3-4-5, is usually the best hand. Aces typically play as a low card, but in deuce-to-seven lowball, the deuce is the nut low. Since lowball is a variation, you should confirm the house rules before sitting down in a game. Lowball is an exciting way to add some variety to your poker night.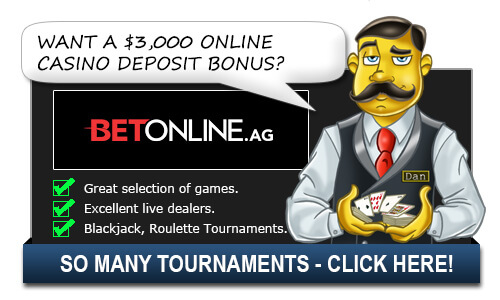 One of the hardest things about this game is that pairs are losing hands. You could be doing great with a low hand, but then catch a pair or a set which could completely kick you out of the game. If you had a 2-7 starting hand, that would be great, but if a 2 or a 7 comes early you will need to get out of the hand as you are most likely looking at a loser. You don't want to try and draw out of that. It's similar to chasing an inside straight draw. Don't do it.
This is a tough game for some players as they need to completely replace what they value in their mind. This can be hard to do and you might forget what game you are playing for a moment which can cost you big. You also need to be fully aware of the rules as if you are playing deuce-to-seven low then the two is the worst card, but in other games the worst (best) card is the Ace. Being aware of the rules is important to winning at these games.
When playing a Hi/Lo game, you should be aware of your low hand as that can keep you in the hand for the low pot. Straights don't count for the low so if you have a low straight there is a chance that you could win the low hand and the high hand. Typically in Hi/Lo games, the low hand can't have a card higher than eight in order to qualify to win the low pot. Knowing the rules and understanding them in these games is very important.
Top Casinos for Americans

Additional Lowball Poker Definition Questions:
(None Yet)
Related Questions:
Top Casinos for Americans