Almost everyone is familiar with bingo and its simple mechanics to play. With numbers arranged in a specific order, getting a line makes winning easy. However, the chances of winning change depending on the numbers on the card. While the goal is simple, the game relies on luck in every session. New and experienced players will encounter this often in every game they play.
Fortunately, most of the rules remain intact in e-bingo. The difference between traditional and e-bingo is you can challenge many players worldwide or play for fun. If you want to take part in a tournament, you can use free play to get familiar with the game. It is up to the players how they want to play.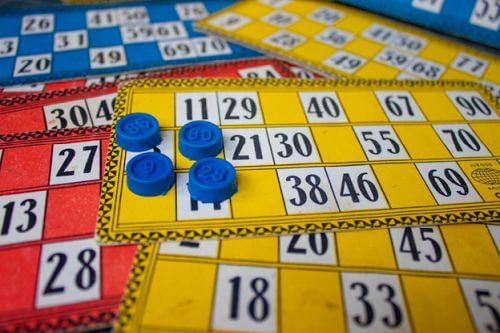 How E-Bingo Works
In contrast to traditional bingo, an e-bingo game use a Random Number Generator (RNG) to ensure fair gaming for everyone. Each card gets the numbers based on the RNG, and each player will receive a unique card. It lessens cheating, and it ensures a chance-based outcome.
Steps To Play E-Bingo
If this is your first time playing e-bingo, remember that it follows almost the same rules. Since it is in an online setup, you may need a good internet connection to play the game. Once you play, you cannot withdraw.
Here are the steps for playing e-bingo.
Purchase a ticket provided by the online casino.
Once the numbers get called, cross out any you have on your card.
Keep crossing out until a line forms. It can be horizontal, vertical or diagonal.
Once you form a line, you say, "Bingo!"
Receive your winnings from the game.
The tricky aspect of e-bingo is the pace you have to keep up with. If you play with other players online, they may get the upper hand for their speed in getting a bingo. You should manage your time well so you can get your winnings as early as possible.
Types Of E-Bingo
Sometimes, bingo can come in different forms to provide a twist. They do this to encourage various strategies for any player.
Here are the two types of e-bingo you can try.
90-ball bingo – This type of bingo is common in the United Kingdom. It uses a 9×3 grid with the numbers from 1 to 90 spread out on the card. In this format, you can make 1-line or 2-line wins to get a bingo. You can also make a full house by crossing out all numbers on the card.
75-ball bingo – This format is common among US players. It relies on a 5×5 grid with a free space in the center. The difference here is that each column follows a set number all the way up to 75. It is up to the player to rely on making a single line or cover the entire card, whichever comes first.
Wrapping Up
Playing e-bingo follows familiar steps established by the traditional game. You purchase a ticket, cross out a number, and wait until you form a line. Since there are many formats available, it is up to you, the player, to take part in the game you like. Ultimately, players will experience a fun way to test their luck determined by a bingo card.