The international gambling industry has had to move at a fast pace in recent years to keep up with all the technological advancements that sees its customers always looking to take advantage of the endless opportunities for new ways to play, and new ways to win. Nowadays, there is far more to gambling than simply on-land casinos or licensed betting parlors.
With online gambling having now become the fastest-growing sector of casino play in the world, audiences can access the thrilling world of online casinos at a click of a button from the comfort of their own home. And now with the advancement of digital cryptocurrencies changing the way people spend online this is something that has had a major impact on gambling trends – and can only continue to evolve the industry going into 2022.
As well as crypto there are some top gambling trends both online and in-person to look out for over the next 12 months as gamblers try to get ahead and take a punt on the best sports and odds they can find to get ahead of their competitors and take home some big profit wins. We take a look at what those trends look set to be – starting with the aforementioned big development in online currency.
Crypto Taking Charge When It Comes To Gambling
The rapid growth of cryptocurrencies has already found its way into the gambling world and it looks set to get even bigger next year as more and more web-based platforms come on board. The extra security and anonymity of cryptocurrency transactions is a huge reason why millions of gamblers are using the likes of Bitcoin, Ethereum, FTX and others to carry out their gambling needs so it is no surprise that, whilst keeping the more traditional payment methods in operation, websites are coming around to this highly-successful new trend of payment acceptance. As crypto takes over the market for online gambling, especially with online casinos, hundreds of sites have already committed.
Crypto's limitless borders expanding markets
Staying on the subject of online currencies, this method of payment has already expanded opportunities for gaming companies to reach previously untapped audience markets in countries and regions where online gambling may be banned but the nature of crypto allows users to join online apps and generate huge revenues for companies as they try to win big. As this opportunity develops over the next few months more and more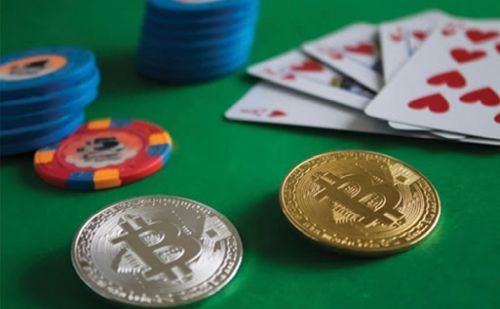 Crypto used in gambling will only get bigger next year
(source: www.westword.com)
A rapid increase in VR and AR gaming
The amount of new types of customers to come to gambling has improved largely thanks to a huge increase in AR and VR gaming attracting a variety of tech-savvy players with its unique experience of real life mixed with virtual life gaming providing an immersive experience.
As an ever increasing amount of accessories become more freely available to the general public it would seem that 2022 looks set to be the year when this technology becomes a huge business for gambling and casino companies as they fight to attract customers to their own platforms. Although the technology is still in need of an improvement the basis is there for a whole new era.
A change in the types of game available
That aforementioned development of AR and VR technology will see a shift away from classic style slot-type gaming, which is mainly considered to be old hat in this modern era, and more towards a new generation of themed games and enhanced interactive features such as cascading wins, free spins and bonus rounds that will surely keep gamers hooked. Not only will 2022 see a change in the slots but it looks like there will be an increase in 'real-time' gaming – with companies hoping to further develop their own live dealer games to provide an immersive experience for smartphone and tablet players at home. This will take the form of dynamic, lively dealers in games like Blackjack and Baccarat to keep up the image of players feeling as if they are actually in a live on-land casino.
The power of advertising
The growing trend of online casinos and advertising partners working together to improve their income streams looks set to continue well into next year with promotional offers during tournaments and live games taking charge as more and more users flock to online play and the market audience increases hugely which in turn allows huge media giants to stamp their authority on the market. Smaller companies will be looking at previously untapped markets in other regions around the world to stake their claim on gambling advertising.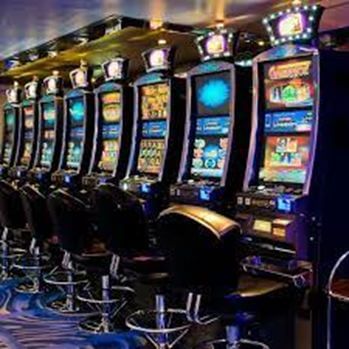 Land-based casinos will be looking to 2022 as the year they upgrade their slot games
(source: www.thecasinolsq.com)
Land casinos making the necessary upgrades
Moving offline and 2022 will see land-based casinos try to catch up with the rapidly changing consumer habits – mostly now centered around mobile and social gaming – to attempt to wrestle some power back to the authentic, classic way of gambling. With the online casino industry expected to use the mass introduction of new technology to provide instant access to users in order to continue its growth into next year, land-based casinos are currently seeing a decline in their users and subsequent profit margins so things like upgrading their slots for more immediate wins and more entertainment to a younger, tech-savvy and attention-dependent generation. Meanwhile, also introducing a wider variety of table games from the classic poker and blackjack affairs to perhaps more simpler, straight-forward and easy to pick up and play games will be vital.
In summary…
The rapid development of technology that we have covered here will not only see big trends for 2022 hitting the online casino world but will also force the hand of land-based houses to up their game in order to keep interest in the traditional method of in-person live 'on the floor' gambling. 2022 looks set to be a huge year for both forms of the industry.
by Nathan Auty