This is a very good question, and unfortunately the short answer and the last answer are both the same: nobody knows.
With the situation in the United States of America right now, it is very hard to make even a rough estimate as to what will happen with both casinos and poker when it comes to US Citizens, and the ability to gamble online.
Over the past few years we've seen many states legalize gambling, but we are still awhile away from gambling being legal across all fifty states. It remains to be seen if the federal government will ever legalize it across the board, but more states legalizing seems like the more likely scenario to gambling online becoming legal in the United States.
It does become confusing when you go state by state. For example, as of this writing you can bet on sports in Arizona, but online and racing is not legal. Or Delaware which has legalized sports betting, but online sports betting remains illegal. Compare that with Florida who have legalized all forms of gambling. For other states, it's only legal to bet sports at Native American owned casinos.
It can all be rather confusing. Your state might legalize online gambling, but certain forms or options might not be able. As more states have success, the more states that will join in on legalizing gambling. As I said before, I'm not sure this will ever happen on the federal level despite it being mostly a bipartisan issue, but at the state level the recent results have been very encouraging.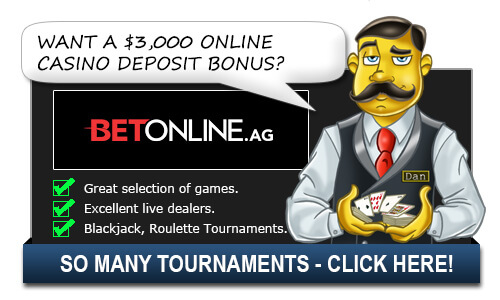 The UIGEA was against financial transactions involving online gambling service providers and had nothing to do with online gambling per se. Still, it does create a roadblock that will need to be overcome before gambling is ever fully legalized across the United States.
Thankfully there are still some online casinos that accept Americans. The act of gambling itself isn't technically illegal, and there are quite a few rooms who have stuck around after the UIEGA.
Of all of these casinos, we would recommend Bovada the most. They have a strong and trustworthy brand name, and have an easy to use interface.
Also our most popular US casino at the moment is currently Bovada, due to their great gameplay options and ease of use.
Additional US Citizen Gambling Questions:
So technically, a US citizen can gamble online without any consequences? As long as the site allow us to play, it would be okay?
There are the possible consequences of not being paid from a room or a sportsbook, and not being able to do anything about it.
However there are no issues or concerns in regard to you betting at an online sportsbook, and the authorities showing up at your door or anything like that.
Top Casinos for Americans

Related Questions:
Alternative Ways to Ask/Incoming Search Traffic:
The answer to the question When will the United States federal government allow its citizens the freedom of internet online gambling? is also applicable for the following questions:
When Will US Citizens Be Able To Gamble Again?,
Top Casinos for Americans