In 2020, the UK government launched a review of the 2005 Gambling Act, dubbing it "an analogue law in a digital age." This article takes a brief look at the relationship between this review and the online gambling industry in the UK.
What was the review about?
The review is broadly split into "terms of reference" and "call for evidence," and it is the latter which is of primary concern here. A call for evidence involves the collecting of information from those with knowledge on a particular issue, in this case the issue is about "online protections – players and products." To do this, the Department for Digital, Culture, Media and Sport has drawn up 10 questions. However, there are two which combine to stand out as a point of contention:
What evidence is there for or against the imposition of greater controls on online gambling accounts, including but not limited to deposit, loss, and spend limits?
What is the evidence on whether any such limits should be on a universal basis or targeted at individuals based on affordability or other considerations?
What is controversial about affordability checks?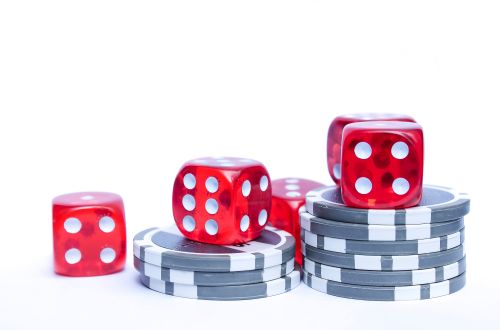 The Gambling Commission recently released data for Q2 (July-September), much of which pertains to the UK's websites for online gambling. It shows a fall from Q1 (April-June) in the total Gross Gambling Yield (GGY) of 4%, in the overall number of total bets and/or spins of 1%, and in the number of average monthly active accounts of 9%. In fact, slots, betting (real event), and poker saw a drop in each of these categories.
This continues a downward trend in gaming and betting revenue, which an Ernst & Young (EY) report – commissioned by the Betting and Gaming Council (BGC) – claims is likely down to "the re-opening of physical venues, the introduction of affordability checks online, and the decline in real household incomes".
The same report suggests that the affordability checks "could in turn lead to leakage to the black market, for example, operators offering remote gambling products that do not hold a UK Gambling Commission license for remote gambling." Indeed, when asked as part of a YouGov survey – also commissioned by the BGC – 67% of players themselves offered the same opinion, with 70% expressing their disapproval of the idea. In addition, 64% of the general public believe that an increase in the use of illegal sites would spark a rise in problem gambling rates.
BGC chief executive Michael Dugher agrees, stating that "without Government clarity on affordability checks, our members are concerned they are driving frustrated customers to the unsafe, unregulated black market. These sites have none of the safer gambling tools employed by our members, and do nothing to protect young people."
When will the white paper be published?
Initially earmarked for late 2021, the publication of the white paper has been pushed back on numerous occasions. Reportedly, among the main reasons for this have been key personnel changes in both the Gambling Commission and the government.
Peter Jackson, CEO of gambling company Flutter, expects not to see it until 2023: "I suspect it'll end up coming out after Christmas as there isn't much time now before Christmas. The new ministers I think will want to make their mark on it."