Congrats to the people of Michigan! The legalization of online gambling has been a huge boon for your state. So far, Michigan has already made millions of dollars a month from Detroit casinos, online casinos, and sports betting. Michigan online gambling has proven to be a moneymaker, and smart citizens can profit now.
There are many ways to wager online in Michigan. You can play card games, slots, table games, fantasy sports, and bet on sports.
It can be a lot to wrap your head around these different ways of playing and different platforms to play on. To help the bettors of Michigan, we've got some tips & tricks to get better at the most popular betting games.
If you want to play online casino games, you can go to websites or download apps from names like BetMGM or Golden Nugget. For sports betting, apps like DraftKings and FanDuel should be your go-to. Be sure to check several platforms out to look for welcome deals with promo codes that benefit you the most.
Sports
Don't Root For Your Favorite Team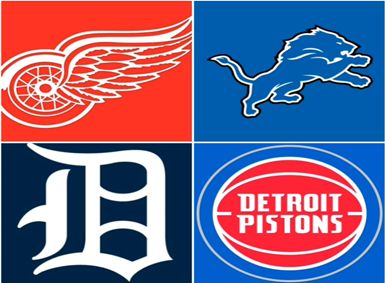 As sports betting takes off, more casual sports fans are getting into it. These newbies are very likely to bet on their favorite teams. You can profit by paying attention to upcoming games and betting for the team that you actually think will win. Yes, that means betting against the Lions and Red Wings sometimes.
Another safe way to play is to bet on live games using sportsbook apps. Placing an informed bet is much easier while the game is halfway through. You win less, of course, but you can slowly build up your funds in a safer way than hoping to hit on a huge jackpot.
Specialized Markets Are A Way To Win Small But Consistently
If you're new, play smaller markets like player props instead of game outcomes or point spreads. This is another way to win smaller amounts that stack up. You pick one type of stat or outcome to follow and bet on those. Fewer people play these so there are less exciting pots, but it's an easier set of data to track.
Poker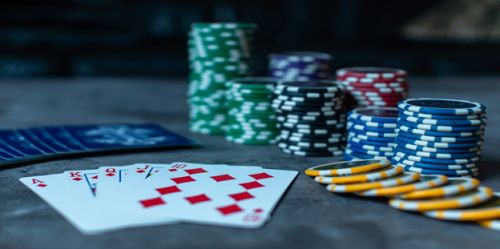 Bully Weaker Players To Win
If online poker is your game, aim to play with people who are worse than you. If you end up in an online poker lobby with a really good player, get out as soon as you can. Novice players will make mistakes that you can capitalize on. This might seem mean, but it's the best way to win.
Play Aggressively, But Only When You Have Good Cards
Keeping the rounds going quickly is another way to throw off less experienced players. You still want to play at a pace that's comfortable for you, but the faster the better. Your aim is to make newer players fumble as they play bad cards or make crucial mistakes that you can take advantage of. It's not just about new players, though. You'd be surprised how much a strong mental game can mess with better players as well. You probably won't shake up the pros, but confident, fast play is a solid tactic to make the game go more in your favor.
Slots
WowPot
Online slots games are plentiful, and picking one often comes down to fun theming. While it's true that there really isn't a slot game that's more lucky than others, WowPot platforms have handed out a lot of big jackpots this year. Those who got million dollar sums in 2021 played on the Book of Atem, Sisters of Oz, Sherlock & Moriarty, and Absolootly Mad Mega Moolah online slots games.
Crazy Time Live
Crazy Time Live is a fun spin on slots. Players follow a story that branches into different choices and you play to continue. Some choices even reward you with bonuses to your winnings. This turned out amazingly for one player, who scored a 5000x multiplier on their earnings, ending in a multi-million dollar jackpot!
Related Questions:
Alternative Ways to Ask/Incoming Search
Traffic:
The answer to the question Best Ways To Gamble In Michigan? is also applicable for the following questions:
What to bet on in Michigan? Best Michigan gambling?