Online, etiquette is something you obviously don't have to worry about when it comes to playing Keno. Hitting up an actual casino to play Keno however, there are a few things you should know.
The first thing you should know is that every casino should offer a booklet with information about Keno. If you don't see it – ask for it. Read through that, as it should cover everything.
With Keno you don't need to bring your own dauber or crayon – these are always provided by the keno lounge, and if you don't see any sitting around just ask.
The main rule when it comes to Keno etiquette is this: be quiet. When the numbers are being called out don't turn around to your partner to whisper that you only need 3 certain numbers or anything like that – really, just be quiet. Keno goes very fast, even though there is long waits between games, and you really need to concentrate so you get to hear or see all the numbers.(Get 20 free spins on the Mariachi 5 slot, win real cash. Click here and use code DANSPINS20 during signup.)
Sure it doesn't matter – it's all processed automatically at the counter, but people still like to be focused on their numbers, and don't like any distractions.
However you may play Keno at an older establishment where they still use keno runners. If you are playing with keno runners then there is some additional etiquette that you need to pay attention to.
First of all you need to make sure you play your numbers promptly. It's not the keno runners fault if you take your time and you don't actually get your Keno numbers in, in time for the game that is about to happen. Don't take it out on the keno runner and have your keno numbers or bets filled in before they come over to your table.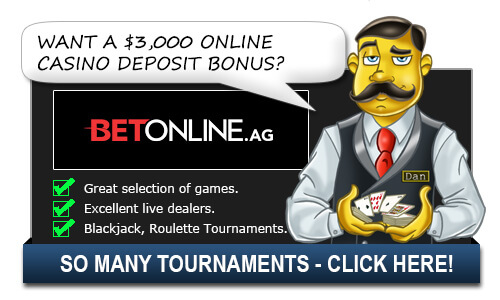 Second obviously be polite with the keno runner and understand that they're on your side – they want you to win! If you win, be sure to give them a little tip because it's a tough job and you would be surprised at the amount of people that harass the poor keno runner over anything and everything. You don't really have to tip when you lose though – only when you win.
That's really it when it comes to Keno Etiquette – it's a slow paced game with a pretty bad house advantage, but it can be fun to play every once in awhile. I generally prefer playing Keno online myself as I can do it while relaxing and watching TV, but it's your call.
Top Keno Casinos for Americans

| # | Online Casino | Reason | Visit |
| --- | --- | --- | --- |
| 1 | WinADay Casino | Amazing Multi Card Keno Game | |
| 2 | Slots.LV | $22 No Deposit Bonus just for registering, Fun Keno Game | |
Additional Keno Etiquette Questions:
Do You Have To Tip Keno Runners?
Well you don't HAVE to tip Keno runners – but I'd recommend you do. I personally tip them based on the usual casino rules – when you win at Roulette, you tip the dealer right? Same rules apply here – if you win at Keno throw them something and if it's a big win, give them a bigger tip.
If you have been playing the same numbers but the bar staff doesn't serve you on time and your numbers come up what are the rules
It's very unfortunate for that situation to happen, but I believe all locations would stick to the same rules; if you don't have the ticket, you wouldn't be able to win anything.
Related Questions:
Alternative Ways to Ask/Incoming Search Traffic:
The answer to the question What Keno Etiquette Is There? is also applicable for the following questions:
Things to know before playing Keno? What should I know before playing Keno at a casino in Las Vegas?
Top Keno Casinos for Americans

| # | Online Casino | Reason | Visit |
| --- | --- | --- | --- |
| 1 | WinADay Casino | Amazing Multi Card Keno Game | |
| 2 | Slots.LV | $22 No Deposit Bonus just for registering, Fun Keno Game | |