History, Legalisation, Online Casinos.
The gambling industry in the Czech Republic is a multi-billion dollar business that attracts millions of tourists every year. Then again, it's not just about casinos. There are many different types of gambling that are legal in this country, and they have attracted attention from all over the world as well.
However, this law is not very clear, and many questions remain unanswered about how exactly it works in practice for players who want to play at Online Casino CZ based in the Czech Republic (or any other European Union member state). So, here is everything you need to know about them in a nutshell.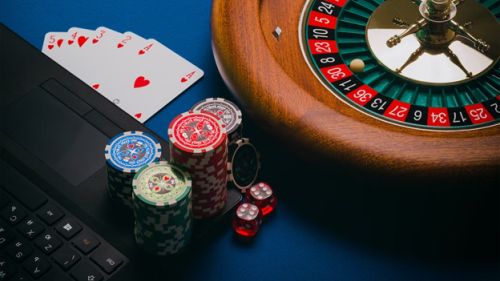 History of Gambling Regulation in the Czech Republic
Gambling regulation in the Czech Republic has been under discussion since 1956 when Sazka SA was established as a state-owned company. It quickly became one of the largest operators in Europe and still holds a monopoly on sports betting today. Tipsport started offering sports wagering in 1991, followed by Fortuna and Synop Tip later on. In 2012, Czech gambling laws were amended. However, this amendment was found incompatible with EU requirements because of serious disagreements over how certain aspects should be handled.
As such, implementation was cancelled until 2014, when new legislation was passed. This is when the Czech Republic explicitly defined a number of activities as gambling. Among these are:
Lotteries with cash prizes
Sports or public events betting
Card game tournaments
Table games
Raffles
Slot machines
Bingo
Several of these activities were codified with the introduction of the Gambling Act in 2017, along with a licensing scheme that makes it possible for both land-based and online casinos to operate legally. It has now become mandatory to have a gambling license for establishments with slot machines and video poker machines, so real money slot machines have all but disappeared from pubs, groceries, and cafes. In place of banned slot machines, "kvizomats", quiz or trivia machines, have appeared. As one of the most "gambling-friendly" cities in the world, Prague has a variety of places where you can play on these machines, including casinos, arcades, 'pivnice' (beer pubs), and 'herna' bars.
Legislation and Regulation in the Czech Republic
The Czech Republic has strict gambling laws and regulations. Gambling is legal in the country and regulated at the national level. Foreign operators face tough restrictions as a result of legislation issues, which have posed somewhat of a setback to the industry's development. Generally, it is the Czech Ministry of Finance that grants gambling licenses to operators, but there are some exceptions.
Depending on their respective policies, municipalities within the country can still restrict or outright ban certain types of activities. It may seem strange, but Czech Republic gambling regulators pay considerable attention to licensed operators, while unregulated operators are basically left free to operate. Early in 2017, a new legislative framework for gambling in the Czech Republic was introduced after existing legislation was completely overhauled, resulting in the biggest changes to the sector since 1990.
Gambling Industry Statistics in the Czech Republic
In 2019, 43.3 percent of Czechs aged 15 or older gambled, according to the Czech Ministry of Finance's gambling report. As compared to 2018, that's an increase from 39.8 percent, but still below the levels of 2017 (44 percent). It is estimated that the number of gaming machines in the country at the end of 2020 was around 36,900, spread across 1,162 venues. Whereas there were 2188 licensed betting shops.
There has been a decline in the use of slot machines in land-based gaming establishments since 2019. Moreover, the country remains a major international roulette and poker hotspot. Not online can players play roulette online at sites recommended at https://playsafecz.com/casino-hry/ruleta/, but they can also win great prizes. And did you know that poker players from around Europe come for tournaments such as Poker Fever Cup, European Poker Tour Prague, ISAR Poker Festival and Nuts Livepoker Cup? All in all, this is a great market for both land-based and online players.
Gambling Taxation in the Czech Republic
A new gambling tax system was enacted in the Czech Republic on January 1, 2020. In this system, taxes are split into three tiers, depending on the government's view of the activity. At present, gambling taxes are set at 23 percent of gross gaming revenue (GGR), except for machines and technical games, which are taxed at 35 percent. A 30 percent tax rate applies to lottery operators, live games operators, and bingo operators, while a 25 percent tax rate applies to betting/totalisators/raffles/small card tournaments.
Online Gambling in the Czech Republic
Online gambling is legal in the Czech Republic. If a government license is obtained, online casinos and poker rooms may operate in this country. Still, a number of restrictions could be applied to unlicensed operators, including blocked payments and inaccessibility to Czech players. A new gambling law in the Czech Republic taxes online gambling operators 35%, just like land-based casinos.
The face-to-face verification requirement by the state plays a major role in its underwhelming performance in the online gaming industry. Operators cannot verify customer identity over the Internet hence resulting lower number of players compared to other countries across Europe. Additionally, each gambling category requires a license for online operators. Licenses are granted by the Ministry of Finance and are valid throughout the Czech Republic.
There are several restrictions that apply, including the requirement that Internet games be translated into Czech and that players be given information about the operator and the game plan. Still, there is no restriction on access to gambling websites licensed in other EU countries, even if they don't have a local gambling license in their country. And luckily, the Czech Republic does not prosecute players who play on international gambling sites.
Conclusion
The Czech Republic is one of the most popular destinations for online gambling. It has a long history of gambling, and it was one of the first countries in Europe to legalize it. The Czechs have always been known as hard-working people who enjoy spending their free time at casinos or playing cards with friends. Nowadays, many people prefer playing online slots because they allow for more flexibility than traditional brick-and-mortar casinos do!