To keep it simple e-wallet stands for electronic wallet and it is used to keep your electronic money in, exactly the way you would keep your physical money in a physical wallet.
The most popular e-wallets are MoneyBookers, Neteller and Click2Pay, which are accepted at most casinos. There are also other e-wallets that are accepted by online casinos, all with varying features: myCitadel, eWalletXpress, Firepay, EcoCard and UseMyWallet. Again, there are others out there, but these are the market leaders when it comes to online gambling.
So, why use an e-wallet? Well, it allows you a lot more choice when it comes to playing at online casinos and it allows you an easy way of depositing into your gambling and withdrawing your winnings and it also allows you to easily transfer your funds between different casinos should the need arise without too much hassle. Also, nearly every e-wallet can be used as a withdrawal method, as well as a deposit method, unlike things such as credit cards which many casinos only allow as a deposit option.
So, to start, you need to put funds into your e-wallet. Normally this is done via debit or credit card, but you can also do an electronic funds transfer through your bank, pr you can do a bank wire (although the fees involved in this should really make it a last resort). Some e-wallets have other ways of funding your accounts, for example, Neteller have their own pre-paid MasterCard (which can be used to fund your account just like a bank's debit card.
With the funds in your account, you're ready to go.
For this example, I've put $500 into my MoneyBookers account and I want to play at some online casinos. I start off by heading over to Bovada, as I want to make the most of their 100% match bonus and I deposit $100 using my MoneyBookers account. So I have my funds deposited into my Bovada account and I'm ready to play there.
I hit a nice streak and end up winning $250, after clearing the bonus requirements, which is always nice. So, I now have $350 in my Bovada account. Now, because I'm using MoneyBookers, I can withdraw my winnings into my MoneyBookers account. I decide to keep $100 because, hey, I'm having fun and it's a good casino to play at! So, now my MoneyBookers account will have a balance of $650 (we won't count the fees, but you do have to remember they're there).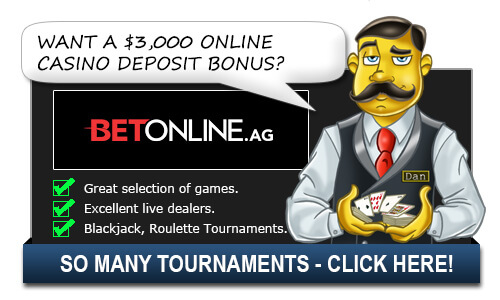 So, thanks to the ability to deposit and withdraw with my e-wallet, I can then take my $650 and head to another casino, perhaps VIP Slots, as I want to make the most of their 100% match bonus and I know I can deposit and withdraw using my MoneyBookers account and they don't charge a fee for withdrawals, which is always nice.
There you can see the main benefits of using an e-wallet when playing at an online casino. It is so much easier than having to mess around with bank transfers or arranging a casino to send a check for your winnings and who wants to be messing around with lots of different depositing and withdrawal methods when you can just have one that is accepted everywhere?
Now, it should be noted that a lot of e-wallets can't be used by players in the United States to fund their online casino accounts. MoneyBookers, Neteller, EcoCard and Click2Pay, Firepay, myCitadel, PayPal, cannot be used by American players to fund their accounts. However, American casino players can use UseMyWallet and eWalletXpress to fund their accounts and both are commonly used by US-friendly casinos.
For players outside the US, I would personally recommend MoneyBookers, as any fees that are charged are usually the fairest in the industry, although you cannot go wrong with Neteller, either. For players in the US, I would recommend eWalletXpress, as UseMyWallet is still a relatively new method and eWalletXpress is a known industry leader.
There you have it: e-wallets are a casino player's best friend and I would strongly recommend you sign up for one to keep your gaming simple and stress-free.
Additional Online E-Wallet Questions:
What is the best payment processor for Canadians?
The best e-wallet or payment processor for Canadians is Moneybookers. They are safe, secure and have the lowest fees.
Top Casinos for Americans

Related Questions:
Alternative Ways to Ask/Incoming Search Traffic:
The answer to the question What is an E-Wallet? is also applicable for the following questions:
What E-Wallets are there? How can players deposit into online casinos? How do I deposit and withdraw from online casinos? Can I use bank wires to deposit and withdraw from online casinos? How does an e-wallet work? What e-wallets can I use at online casinos? What e-wallet is the best for gambling? What e-wallets can I use in America? What is the best e-wallet?
Top Casinos for Americans