Thankfully, Caribbean Stud Poker is a very simple game, and when playing it there really isn't that much to concern yourself with. No matter what strategy you use, or how you play – it won't affect the other players at all.
Caribbean Stud Poker is a table game, but with rules similar to poker. It was (allegedly) created to take poker players away from the poker table where the casino makes less money and get them to play this instead. The game has all of the comforts of poker without the bluffing or any sort of deception. It's hand vs. hand as you try to defeat the dealer.
The game starts with all players put up an ante and the dealer deals everyone five cards. The dealer then reveals one card and the players are allowed to look at their cards. if they want to play, they have to then bet. If they fold, they forfeit their ante.
The dealer's hand must either have a pair or an ace and a king in order to qualify. If they do not qualify, you get paid even money on the ante and the bets push. If your hand beats their hand, you get paid on the ante and the bet.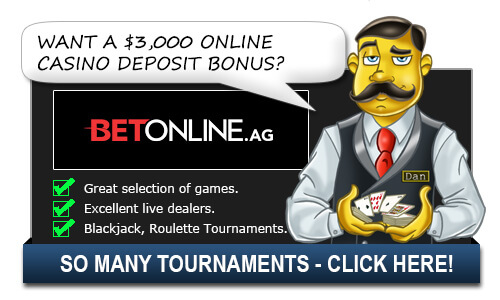 It's a pretty simple game. Really, the only etiquette you should know in Caribbean Stud is to make sure you don't touch the cards when the dealer is dealing. Only when all players have their cards dealt and the dealer flips over one of his cards, is when you can look at your cards and after you look at them you may not look at them again. If any cards are exposed you can kill the whole hand and people do not like that. No one likes that.
Also be careful not to share your cards with your fellow players at the table. This is definitely a no-no and can kill the game or even have you asked to leave the game.
Finally, make sure you make clear what bets you are making, and put them in the right positions.
That's really all there is to it. Unlike games like Craps or Roulette, Caribbean Stud Poker is a very simple game to play. If you are a beginner or novice when it comes to live casinos, or if this is your first time in Las Vegas, then we'd highly recommend hitting up the Caribbean Stud Poker tables first of all, because they're very relaxed, and welcoming to the newcomer. It's like playing poker without the sharks and a fast paced way to kill some time (and hopefully make some money) while still playing the poker game you love.
Top Casinos for Americans

Additional Caribbean Stud Etiquette Questions:
(None yet)
Related Questions:
Alternative Ways to Ask/Incoming Search Traffic:
The answer to the question What Caribbean Stud Etiquette Is There? is also applicable for the following questions:
Caribbean Stud Behaviour, What should you know before playing Caribbean Stud for the first time? What rules are there in Caribbean Stud?
Top Casinos for Americans