Most online betting companies don't want to reinvent the wheel, so they prefer to use a successful business model. Nowadays, this includes loads of features, betting sections, and different promotions. That's one of the many reasons why Stake Casino has special offers for new players that allows them to have extra money to test their favorite games.
Although Stake's bonuses are pretty straightforward, this is not the case with other casinos. Some of them try to provide more innovative propositions, so they add all sorts of other small perks. Sadly, some of them don't work well together, and people often get confused as to what they need to do.
Keeping things simple seems to be Stake's motto because the entire platform is easy to use. With that being said, here are a few other things users must keep in mind before they start punting.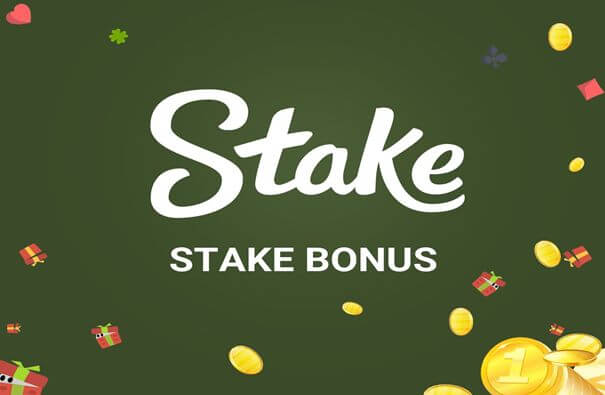 Stake's promo for new casino users requires the promo code to be used before registering
Although it seems like Stake has no promotions for its casino customers, this is not the case. If you use the live chat to ask the customer support department for more information, they will tell you that the company only provides bonuses to users with a special bonus code. The latter can be claimed by some of the many affiliates who advertise Stake's services.
Experienced punters know that promotional codes come in various forms and can be used in different situations. With that being said, those who want to avail themselves of the company's casino welcome proposal have to apply the code during the registration. If you open the special form, you will see that one of the fields will allow you to enter your unique combination of words and letters.
Even though there are some online casinos where you may have to repeat the same process, there are loads of exceptions. For example, some popular online casinos will only give users access to a given offer if they use the code before making a deposit. There are also cases where players have to contact the casino customer support team and provide them with the code before making a deposit.
Learning more information about these conditions is important, so make sure you read everything before you start betting.
Stake has special offers that allow you to win prizes by playing specific games
There are many things that make Stake one of the premier sites for online casino players. The welcome offer is one of them, but there are a couple of other popular options you can take advantage of. One of them is known as Stake vs Eddie, and it allows you to compete against Eddie and win big prizes.
Unlike some other proposals that stay relatively the same, this one changes every week. Usually, it requires you to play a specific casino game and place bets larger than the minimum amount stated in the Terms and Conditions.
Aside from punting, you have a specific goal. Sometimes, you have to wager a specific amount of money, but there are cases where you need to reach a specific Target Multiplier. Make sure to read the rules for more information.
Stake has weekly casino giveaways, which are usually not available to other betting operators
Online casino players are usually interested in different competitions. Sadly, most gambling companies don't give them access to those things because they are more focused on other things, such as deposit offers.
Even though Stake also has a couple of top-rated deposit rewards, the site also has special casino giveaways. What differentiates them from those you may find on other brands is that they take place weekly. Moreover, the prize pools are usually impressive because some may provide as much as $50,000.
In order to enter these Casino giveaways, Stake's clients have to receive an entry. The latter usually costs $1000, but it can be cheaper. Needless to say, people who have more entries have a higher chance of winning a prize.
Keep in mind that there are several other conditions users have to be aware of, such as where they can watch the live stream.