When you're playing at a casino, you're going to lose. Eventually. It's a mathematical fact. Yet we never seem to hear of those losses – when was the last time a friend came up to you and said "Hey I went to the casino last night – and LOST THOUSANDS!". Yet you can be damn sure that if that friend comes home even $20 up, they'll be calling you to tell you all about it.
I think for a lot of people, they are just proud. Proud that they have beat the odds. Sure, in the long run they've lost more money than they have won, however they are still proud of those wins – those casino trips where they DIDN'T lose, where THEY were the ones that left as the winners.
So I decided hell – if you can't beat 'em, let's join them. I've chronicled this list of my top ten online casino wins since I started this blog, and I will update it regularly whenever I get a win.
Each "win" is not based on how I did at the casino overall – it's based on how much I win on one spin of a slot machine, or on one hand of blackjack, or on one scratch card etc.
#10: Bulls Eye Classic Slot Machine: $100
I didn't have much luck at Gaming Club Casino, but in my Gaming Club Casino Blog Day 4, I managed to preserve the bleeding a little by unlocking the bonus round of the Bulls Eye Slot Machine, and taking home $100.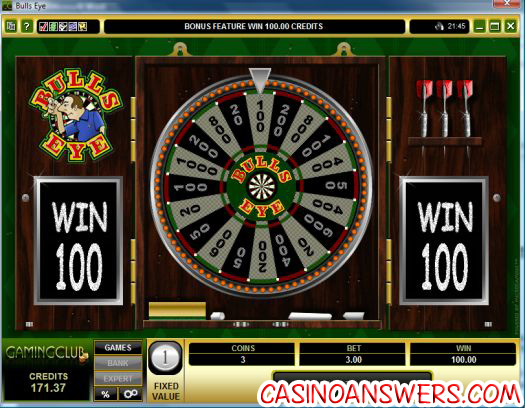 #9: Enchanted Garden Slot Machine: $132.50
I won $132.50 at the Enchanted Garden Slot Machine in the Slots Oasis Casino Day 7 Blog. Enchanted Garden is a 20 line slot, and I was betting all 20 lines at $0.50 cent a line, or $1 a spin.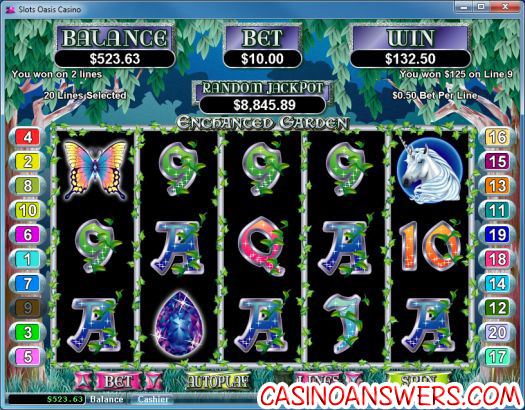 #8: Bank On It Slot Machine – $150
I won $150 in my Slots Oasis Casino Blog Day 4 by hitting 3 BAR symbols in the Bank On It Slot machine: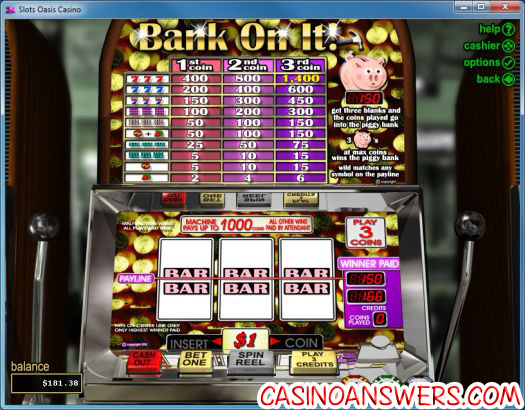 #7: Bank On It Slot Machine – $150
Hilariously just a few spins later, in the exact same casino blog, I won another $150. This was with the two bar symbols and a wildcard symbol: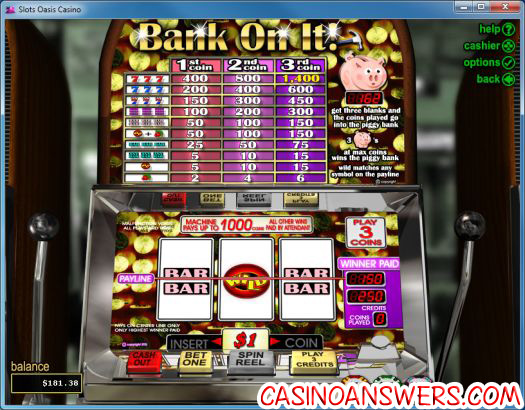 #6: Hot Dice Scratch Card – $200
In a rather amusing turn of events, while writing Day 6 of my Slots Oasis Casino blog, my internet died and I had to end it early – while in mid-scratch of the Hot Dice Scratch Card. Well Slots Oasis Casino Blog Day 7 opened with me finishing off the scratch card and it was a cliffhanger worth waiting for as I won 200 bones!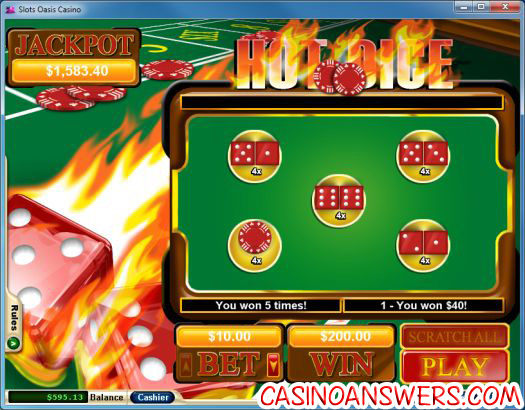 #5: Let 'Em Ride – $210
My first casino blog was the best way to start this site, as I completely dominated at King Solomons Casino. Here was a nice win of $210 in my King Solomons Casino Blog Day 3: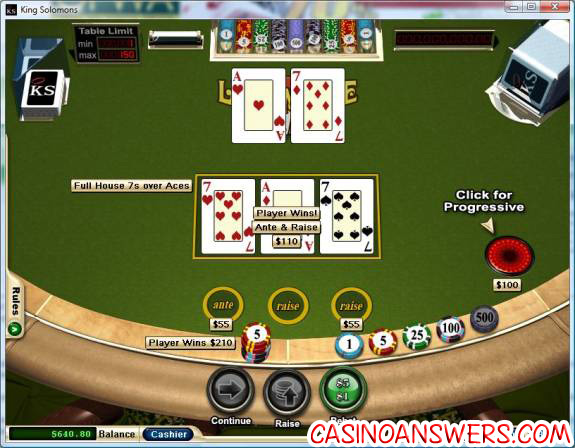 #4: Crazy Dragon Slot Machine – $300
The Crazy Dragon Slot Machine was a good friend during my King Solomons blog, and I had a huge win on it in my King Solomons Casino Blog Day 2: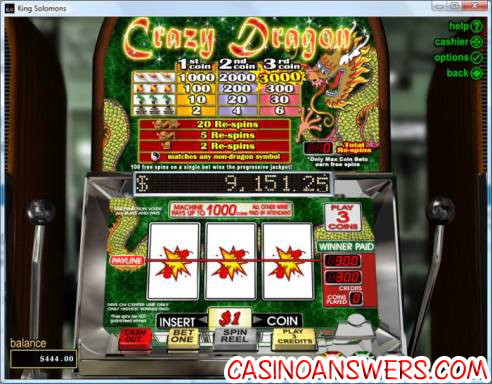 #3: Shopping Spree Slot Machine – $400
This was the point where I knew I would leave King Solomons a winner, as I hit a humongous win in King Solomons Blog Day 4 that really helped me clear that playthrough requirement: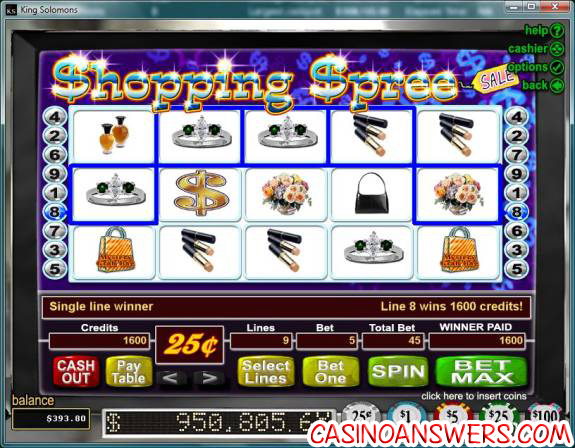 #2: Bank On It Slot Machine – $450
The run I went on in Slots Oasis Casino Blog Day 4 was quite amazing. I went on an incredible run of two $150 wins, a couple of $75 wins, and then my big one of $450: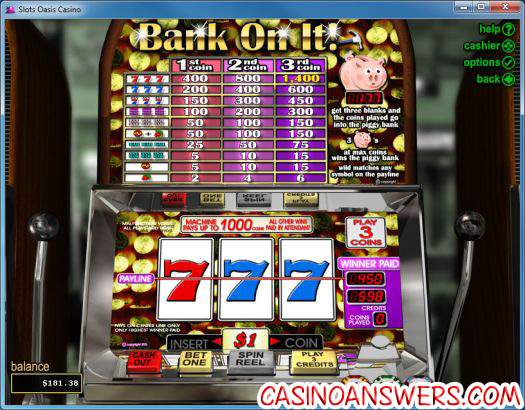 #1: London Inspector Slot Machine – $531.50
This was easily the funniest win. In Slots Oasis Casino Blog Day 5 – technically the last day of the blog, I was down to $34.88 and betting $12.50 a spin. Everything looked bleak when I won $125 and 10 free spins – which kept spinning and spinning and giving more free spins until my biggest win to date: