Super Fun 21 from Tech Art is one of dozens of online blackjack variants that revolve around the traditional game of blackjack. Super Fun 21 bares so much similarity to the original blackjack that many players fail to notice the subtle differences.
The game follows the basic rules of classic blackjack but with a few edits. Players use one or two standard size decks although some casinos may use six decks as well. At the start of the game, the player places a bet and then the dealer gives two cards that are turned face up.
One of the dealer's cards is turned face up and the other face down. The dealer will always hit his hand when he has a soft 17 valued hand or lower and stands his hand when he has a hard 17 or higher hand.
Aces count as one or eleven depending on which value is more beneficial to them. The face cards hold a value of 10, while the numbered cards hold the value of their respective numbers.
In traditional blackjack, the player beats the dealer by getting a combined value as close to 21 without exceeding it.
In Super Fun 21, the player wins automatically if his hand has six or more cards with a total value of 20 or less, giving him the full amount of the bet. A hand with five or more cards totaling 21 pays double the amount of the bet. The player wins as long as they hold a blackjack; there are no pushes in Super Fun 21. A player is allowed to split same value cards three times including aces, ending up with four hands. In addition to like values, you can split unlike pairs of 10 value cards such as a queen of diamonds and a 10 of hearts. After splitting or hitting, the player may also double down on two or more initial cards. However, after doubling down, you are not allowed to play the bonus game. The wagers for Super Fun 21 range from a minimum of 1 unit of currency to a maximum of 1000 units.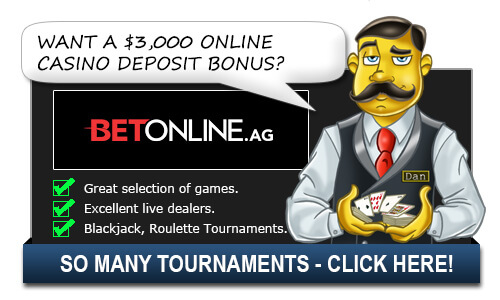 The game also has a side bet which players can use when the get a suited blackjack in the first round of a newly shuffled deck. The side bet pays out at an astronomical 300 to 1, and some casinos allow the player to designate a special suit for the side bet. If needed, the game offers two ways out: insurance and late surrender. Late surrender is available even after doubling down while the insurance bet is not.
Super Fun 21 Game Strategy
Due to the numerous possibilities involved, blackjack is a complicated game and developing an optimal strategy take time and experience. However, there are some important tips that can help you beat the dealer in Super Fun 21:
– Only use the surrender option if the dealer possesses an ace or a card of value 10and you possess a pair of 7's or a hard 16, or when you possess a hard 15 and the dealer has an ace.
– When you get a pair of 5's, you should double down the hand, not splitting.
– Work out the best strategy over time by working out the percentage wins with each of them, and stick to it.
Super Fun 21 Game Review
Super Fun 21 is one of the most enjoyable and well thought out online blackjack games. The interface and rules are friendly to novices and in "expert" mode, you can set it to "auto-play" where you key in optimal strategies using a strategy table and let the machine play for you.
Top Casinos for Americans

Additional Super Fun 21 Questions:
Super Fun 21 Blackjack Review
(I accidentally reviewed this game twice. Here's the second review)
Super Fun 21 Blackjack from online casino game maker Tech Art is one of many games drawn from the original blackjack game. Super Fun 21 mostly adheres to the main rules of traditional blackjack aside from a few differences. The game is played using one or two standard card decks although that number may vary to as much as six on some platforms. The game starts with the player placing a bet, and the dealer hands out two facedown cards. The dealer also deals two cards to himself, one face-up and the other facedown. The dealer is required to maintain a soft 17 throughout the game, failure to which he has to stand his hand. Just like in traditional blackjack face cards assume a value of 10, numbered cards are valued according to their respective numbers and aces take either value 1 or 11, whichever is more beneficial to the player.
The rules for winning in Super Fun 21 are very similar to traditional blackjack. The player's hand should total as close to 21 as possible without exceeding it. Additionally, if the player's hand has at least six cards whose total is 20 or less, he or she automatically wins the full amount of the bet. If the player has a blackjack, they win the game even if the dealer also has a blackjack. Splitting is allowed up to three times on same value cards, which gives the player up to four hands. Face cards can also be split even if they are not of the same letter or suit. After splitting, the player can double down on the initial cards. However doubling down disqualifies you from playing the bonus game. Super Fun 21 wagers range between 1 and 1000 units of currency.
Another thing that differentiates Super Fun 21 from normal blackjack is the side bet, which is won when if the player gets a suited blackjack in the first round of a newly shuffled deck. The payout for the side bet is up to 300 to 1, with some casinos allowing players to set aside a suit specifically for the side bet. If the game is not going their way, the player can take the insurance or late surrender options which help them to rescue some of their bet amount. The insurance bet is not available if the player has doubled down, but there is no such restriction for the late surrender option.
Game Strategy
It is paramount for each player to develop a long-term strategy if they wish to win more than they lose. Such a strategy takes a long time to develop but there are certain rules of thumb that act as a universal basis for successful strategies. First, use the surrender option sparingly; when the dealer has an ace or a 10 valued card and you have either a hard 15, a hard 16 or pair of sevens. Second, if you have a pair of 5's it is better to double down than to split. Finally, stay conscious about your win percentages with each potential strategies over time. This will help you figure out the most effective one and once you have done that stick to it.
Game Review
The Super Fun 21 side bet adds to the excitement of blackjack by adding a new dimension to the game. This is very appealing to novices and experienced players alike. The game interface is designed to be light for compatibility with multiple mobile platforms, and with a neat layout that helps novice players to get going quickly. there is an "auto-play" button in "expert" mode which allows the player to key in optimal game strategies that the computer uses to make automated moves.
Related Questions:
Alternative Ways to Ask/Incoming Search Traffic:
The answer to the question Super Fun 21 is also applicable for the following questions:
Where to Play Super Fun 21 Online
Top Casinos for Americans