Multi-Hand Classic Blackjack Gold is one of the best products from Microgaming's impressive series of online blackjack games. The basic rules on this game are similar to all Blackjack versions.
The most significant tweak is that this game uses five decks of 52 cards, which gives you five or more possibilities to win against the dealer.
Each of the five hands is operated as a virtual separate game, while the dealer only has one hand and has to stand on all 17s.
When you begin the game, the dealer hands out all five hands, whereupon you have several standard choices. You can hit, stand or double your wager depending on the hand you are dealt. Doubling down is only allowed if your two original cards add up to what is known as "Hard Hands." This means that their value adds up to 9. 10 and 11.
Splitting is only allowed once in the game and unlike most blackjack games, the aces can be split and more than one cards sent to them. The J, K and Q cards are assigned a value of 10. The cards cannot be split when there is a card of value 10. This is one of the major differentiating points of the Classic variety of online blackjack games. For example, a King of Diamonds and a Jack of Hearts are treated as the same card in other blackjack games but in Classic varieties, they cannot mingle, and therefore cannot be split.
After you have split your cards, you cannot double down. The split places an identical bet to your original bet on your second hand. Multi-Hand Classic Blackjack Gold does not have the option to surrender in the middle of the game, unlike other blackjack games. If the dealer does not have an ace, the player is allowed an "early surrender" option. Aside from the main bet, there is a side bet called an insurance bet, which has half the value of the main bet. The blackjack pays out 3 to 2 while the insurance bet pays 2:1.
Multi-Hand Classic Blackjack Gold Game Review
Multi-Hand Classic Blackjack Gold offers fast-paced play with a rapid service. The game, designed with the goal of making it feel as real as possible, features rapid gameplay and crisp animations. The game interface is neat and lightly programmed with few fringe functionalities, which enables it to run in a smooth lag-free and glitch-free manner. It has risen to become one of the most popular online blackjack games.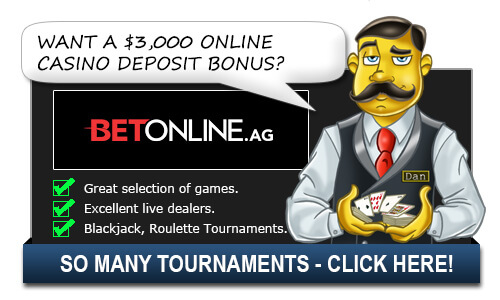 Multi-Hand Classic Blackjack Gold Game Strategy
As seasoned blackjack players can attest luck is not the only factor to winning. Logical strategies and good instinct are part of the repertoire of skills that players should seek to gain. The same applies to Multi-Hand Classic Blackjack Gold. Practice is key in achieving these skills.
In order to reduce the risk to your own money especially as a beginner, you should look to take advantage of free offers from online casinos, allowing you to try out as many different combinations. Unlike traditional casino blackjack, it is virtually impossible to employ card counting because of the large number of decks.
Top Casinos for Americans

Additional Multi-Hand Classic Blackjack Gold Questions:
None Yet
Related Questions:
Alternative Ways to Ask/Incoming Search Traffic:
The answer to the question Multi-Hand Classic Blackjack Gold is also applicable for the following questions:
Where to play Multi-Hand Classic Blackjack Gold online
Top Casinos for Americans