Lucky Ladies Blackjack from NYX Gaming is one of the most popular online casino blackjack games. The rules of this game are very closely similar to those of regular blackjack, with the major difference being the side bet option. The bonus bet is awarded if a player gets a combination on the first two cards that adds up to 20. As for the other factors, Luck Ladies displays a ruleset that is a fusion between European and American blackjack traditions.
In this game, the cards are dealt from a shoe with six decks of 52 cards each. The player can place bets on up to three hands, handling each one independently. Additionally, you can place a side bet on of the hands. Once you have made the bets, you are free to begin the hand.
Each player is dealt two face-up cards while the dealer gets one face-up card and another facedown card. The objective of the game is to come as close to 21 as possible without going above that value. Each of your cards adds to the hand score with numbered cards being worth their pip value, aces being worth 11 or 1 and face cards being worth 10.
If your opening hand is worth 21 – a ten point card and an ace – then you have a blackjack and will win the game unless the dealer has a blackjack too, in which case your hand pushes. If the dealer has an ace on the opening hand, they check the other card for a natural 21 blackjack. The player is also offered an insurance bet, which costs half of the initial bet and pays out 2:1 if the dealer has a 21. If the dealer doesn't have a natural 21, the blackjacks pay out at odds of 3:2. The players then play other hands with many of the options available in regular blackjack being allowed.
The player may hit or stand at any time. Splitting is allowed if the player has two cards of the same rank at the start. Upon splitting each card is allocated an extra card to make an extra hand, but no more splitting is allowed for any of those hands. You can double down if you get a 9, 10 or 11 on your starting hand. If you double down, your second bet should be equal to the initial one, and you will receive an additional card and be forced to stand. Play continues until they stand or get a score higher than 22, whereupon one "busts" and loses all bet.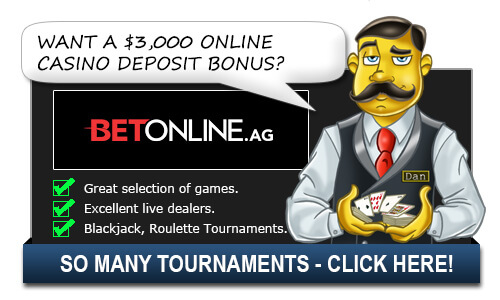 Lucky Ladies Blackjack Game Review
This game truly offers one of the most extraordinary blackjack experiences. The uniquely prominent side bet is worth trying out. With regards to the interface, Luck Ladies is really beautiful despite its odd layout. The buttons are placed on opposite extremes of the screen, which may impede players who love a quick and smooth experience. The payouts are also handled a bit slowly but "impatient" players can speed things along using the "speed pay" button. Overall, Lucky Ladies Blackjack is an incredibly enjoyable game and will provide a new challenge for gamers who want a different experience than more regular blackjack games.
Top Casinos for Americans

Additional Lucky Ladies Blackjack Questions:
None Yet
Related Questions:
Alternative Ways to Ask/Incoming Search Traffic:
The answer to the question Play Lucky Ladies Blackjack Online is also applicable for the following questions:
Where to play Lucky Ladies Blackjack online?
Top Casinos for Americans