6IN1 Blackjack is one of American blackjack versions by Felt Gaming Company. In this game, the dealer begin by laying two cards on the table and reveals only one. 6 standard decks of 52 cards with no jokers are used and all the cards are well shuffled before each deal.
The aim of 6 IN 1 Blackjack is to win the dealer. To do this, a player's hand should have more points than the dealer's but should not exceed 21 points. In case of excess of the dealer's hand, the player gets a payoff. A player can also win by the insurance of blackjack.
As a player, you are allowed to play on 1, 2 or 3 boxes and you can place up to six side bets on each of them. The basic bet varies from 0.10 to 500 credits in the gaming currency.
Features of 6 IN 1 Blackjack
· If the dealers face up card if an ace or equals to 10 points, he checks for blackjack.
· In case of dealer's blackjack, cards are not dealt on boxes
· The dealer stands at seventeen
· You can split cards of 10 points
· Split is only allowed on one box
· Double is possible after a split
· A player can make a double on 9, 10 and 11
· Insurance blackjack is available
· No Charlie or surrender rule.
Payoffs in 6 IN 1 blackjack are calculated using classic indexes: 2:1 by the insurance, 3:2 by the player's blackjack and 1:1 by the regular box.
When playing the basic bet, it is possible to reach 99.63 per cent pay back. In order to make it, you should play by the optimal strategy.
6IN 1 Blackjack Bonus games
In this game, you can place up to 6 side bets on the active boxes. They are only accepted after the basic bet but they are drawn independently. The side bets are:
· Perfect pairs
It is won if the first two cards dealt on your hand are a pair. They can either be same cards, same color or mixes. The payback index is 93.89 per cent.
· 21+3
Won if the first two cards dealt on your hand plus the dealer's up-card make a 3 card poker hand that is featured in the 21+3 pay table. The payback is 92.86 per cent.
· Lucky Ladies
Won if the first two cards on your hand have a total of 20 or you have a Queen. Payback is 93.78 per cent.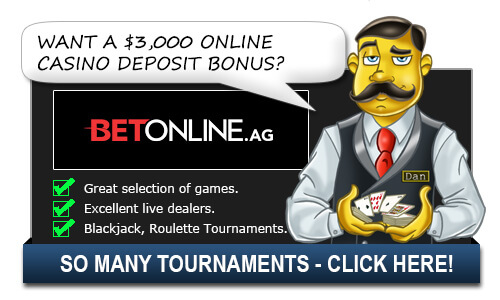 · Lucky Lucky
This side bet is won when the first two cards dealt on the players hand plus the dealer's up-card make a total of 19, 20 or 21. The payback is 94.14 per cent.
· Suit'em Up
This is won when the first two cards dealt on the player's hand are the same suit. Payback is 95.35%
· Buster blackjack
It is is won when the dealer busts. The more cards he has, the higher the payoff. The payback is 93.8%.
Jackpots
There is no progressive jackpot drawn in 6 In 1 Blackjack.
Interface
This game has a user friendly interface full of different titles and elements. In case you have not played it before, spend a few minutes in the fun mode to be able to understand how to play.
When you launch the model, you will see screens with paytables and you will be asked to switch on the sound. The main screen then appears where the gameplay takes place.
For assistance, click on the information section at the button with double arrow on the left corner of the screen. It contains detailed description of the game's features.
Details on betting range, payoffs etc. are displayed at the table markup.
You cannot download 6 IN 1 blackjack as this model is only available on flash mode but it is still a great game to play.
Whether you are a blackjack pro or newbie, playing this game is a breeze. When playing on a mobile device, you can play one hand each time but when playing on a desktop or tablet, you can play up to three hands at the same time. A major bonus of this game is its number of side bets which you cannot find on any other development.
Top Casinos for Americans

Additional 6IN1 Blackjack Questions:
None Yet
Related Questions:
Alternative Ways to Ask/Incoming Search Traffic:
The answer to the question 6IN1 Blackjack is also applicable for the following questions:
What games are in 6IN1 Blackjack?
Top Casinos for Americans