With the level of competition in online casinos today, the top players tend to be hard to distinguish between. But if there's one thing that you want to make sure you're getting out of whichever casino you end up choosing, it's payout speed. There are a number of reasons why this particular element is so important, so today we're going to look at some of the biggest.
Let's get started.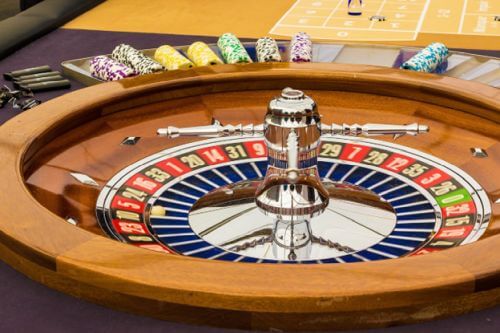 1: Quick access to winnings
It may sound obvious, but the number one reason payout speed is important when choosing an online casino is the simple fact that you can get quicker access to your winnings. Everything is getting faster and faster nowadays and with some older betting giants taking as much as 3-5 business days to release funds, they're being left behind by these casinos with faster payouts. For many of the top online casinos, 24 hours at most is what you'll be waiting and on most occasions the withdrawals will be done in minutes.
When you make a big win, you want to have access to it as soon as you can. Whatever you might want to use it for, whether an immediate celebration or tucked safely away for savings, the sooner it's out of the casino and into your bank the better your peace of mind.
2: Speaks to casino's overall quality
On average, the overall Irish gambling market generates around €6-9 billion per year. Online casinos are only one part of that, but it still gives the impression of the extent of available online casinos in the country. WIth such a huge number of online casinos available to choose from, you've got to be able to make quick distinctions which narrow your search down. Seeing that an online casino has a good payout speed might not be the only thing you need to know, but it certainly helps eliminate a lot of options right away.
Faster payouts don't guarantee a good casino, but they're certainly a strong feature in favour of this. Having the systems in place to ensure fast payouts is naturally more costly to the casino operators, so you know that they are putting the proper investment into their product.
3: Secure transactions
At the best online casinos, fast transactions are generally a lot more secure and reliable, too. Payment security is naturally one of the most important parts of any site that is handling your money, so you want to be sure that the site you're dealing with takes this kind of thing seriously. In 2022, the DPC reported close to 6,000 data breaches from online platforms, compromising customer's sensitive data like bank details. Online casinos need to take this already very serious matter even more seriously than most.
When an online casino has fast, smooth and effective withdrawals, you can generally rest assured that those transactions are also secure. Your data is safe from any potential breaches and you don't have to worry that using the site puts your own finances at risk.
4: Chance to play more
Of course, as long as you're responsible about it, another great thing about fast payouts is that it gives you a chance to keep playing. Wagering all your winnings again immediately isn't usually the best idea, but setting aside some of it to make some more small bets can be a great way to build up your winnings. With faster payout speeds, you can spend less time waiting for the money and more time playing the games.
5: Range of payment options
The online casinos that offer the fastest payments also typically achieve this by offering multiple different payment options for withdrawal and deposit. The more options you have, the better chance you'll be able to find an option that best suits you and your needs. Direct bank transfers are getting faster and faster nowadays, so most bettors tend to opt for this to avoid any extraneous fees from a third party service.
That said, there remain advantages to using payment platforms like PayPal to withdraw your winnings in some situations. The platforms offering the fastest payouts will, virtually without exception, make these options available to players who want them. So, choosing an online casino with fast overall payout speeds likely means you'll get the choice to withdraw your winnings in whatever way works best for you.
The bottom line is that you don't want to be waiting for your winnings. We all love and have fun making bets and seeing the results, but at the end of the day the winnings are why we do it. When you get your winnings, you don't want to wait around to have them paid out. But those fast payouts also speak to the wider value of the casino itself, and how it values you as a customer.