Chances are that if you're reading this article, you're had little to no experience at an online casino. Well, don't worry, we've all been there and it can be a bit daunting at first, since you don't want to be ripped off, you want to get the best value for your money and, most importantly, you want to have the most fun possible while also winning!
Well, I can't guarantee that you'll win, but I think I can at least help you get started with some valuable bits of information.

First off, don't just "jump into bed" with the first casino you come across. You might have seen an advert online for Bovada and thought it was great. Now, I personally think InterCasino is a great casino to play at, but I still wouldn't go and play there straight away. What you should know is that there are so many online casinos out there and you should have a bit of a look round before you part with your hard-earned readies. There are articles on Casino Answers that will help you decide, especially if you're wanting to play a specific game, such as blackjack, or slots. However, you can also check out our reviews for another pointer to what casino you should play at. You put all that information together and you'll be on the right track!
You should also know what your casino sign-up bonus is and how you can claim it. All casinos offer you some sort of bonus upon signing up and most of them are anything from 100% of your initial bonus, to 400% of your initial deposit. Most casinos will also offer a bonus on future deposits, or monthly reload bonuses. It's important that you find out what bonuses are on offer at the casino you're wanting to play at. However, the most important thing is finding out what you have to do to clear that bonus. You should take note that you often have to wager 20-times the deposit and bonus amount before you make a withdrawal. So, you deposit $100, your bonus is $400 and you have to wager, in total, $10,000 before you can withdraw and winnings from the bonus. Also, you can only play the following games to clear the bonus: slots, real video slots, keno and scratch cards. However, it is a great bonus, as some casinos can have even bigger wagering requirements.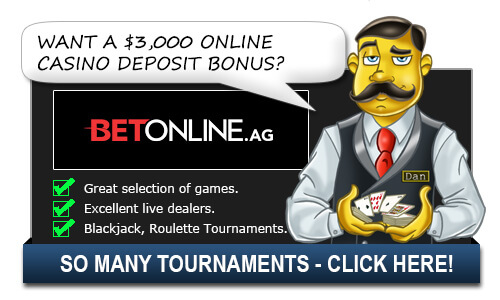 So, you know what to look for when it comes to bonuses. You might think it's sneaky, but it's all there in the conditions, not even in the small print! Just remember to read things like that when signing up at the casino, as you don't want to end up playing at a casino that you have no chance of clearing the bonus requirements! So, that's what you should know when it comes to sign up bonuses: read the terms and conditions, it's as simple as that.
You should also know what slots the casinos has, if you intend to play the slot machines at a casino. Slots tend to vary depending on the platform the casino runs on. For example, Playtech casinos have different slots to Cryptologic casinos. If you're a player outside the UK and you love Marvel franchises such as Spider-Man and Iron Man, you can play Marvel Branded slots at Cryptologic casinos, but you can't play them at Playtech casinos. So, remember to check what slots there are before you sign up so that you're not stuck with a selection of slots that you don't like the look of.
The advice about slot machines is the same for other casinos games, just to a lesser extent. For all intents and purposes, blackjack is blackjack and roulette is roulette. However, there are slight variations on games, especially blackjack.
The long and short of it is you should do your homework and Casino Answers is the place where you can do that. Take some time, read through all the articles that interest you, check out some of the reviews, take advantage of any casinos offering free money, no deposit bonus to try, take some notes and find the casino, or casinos that you want to spend your time playing at. Of course, remember that if you end up being bored playing at one, or simply get fed up of playing at it, you can just do the process again and find a new casino to play at. Because there are so many to choose from, you will always find a new casino to play at.
Top Casinos for Americans

Additional New Casino Player Questions:
(None yet)
Related Questions:
Alternative Ways to Ask/Incoming Search Traffic:
The answer to the question What Should New Online Casino Players Know? is also applicable for the following questions:
What do I need to know about online casinos? How information is there for new online casino players? What are the differences between casinos for new players?
Top Casinos for Americans