When signing up at a new online casino, there are always a lot of things to consider. Game selection is a big one. If you're a roulette player and they only have a few roulette games, then you should look for another online casino. One which offers a variety of roulette games including live dealer roulette.
You should also look at the deposit and withdrawal methods available, and make sure they suit you. Some online casinos may require you to sign up at a third-party system to withdraw your funds for example, in which case you might want to consider another casino, or at least sign up at that payment processor prior to depositing at the online casino.
Of course, one of the biggest things to consider when it comes to signing up at an online casino is the deposit bonus.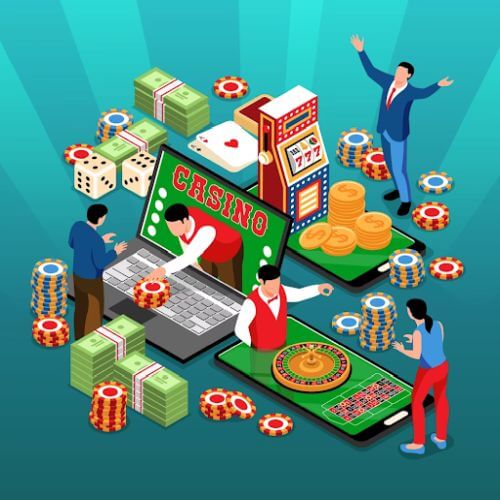 You might think that it's just the size of the deposit bonus that you should consider, and "the bigger, the better". That is not true at all. There are many things to consider prior to claiming a deposit bonus. I'm going to run through those in this article. There are also a lot of great websites out there, such as https://lucky-7-bonus.ca/, which offer a great breakdown of deposit bonuses, and some of the key features related to them which will be outlined in this article.
When I look to sign up at an online casino to claim a bonus, the actual amount is almost always the furthest thing from my mind. There are various other factors I consider which you should too, such as:
Minimum Deposit Required: Sometimes, I only want to deposit a small amount. I just want to try out an online casino, make sure I enjoy them, and that they are trustworthy. Based on that, I will look for the minimum deposit required for claiming a bonus. Then I can deposit a small amount, claim some bonus funds and give the casino a try. I don't need to worry about not capitalizing on the deposit bonus, as practically every online casino will provide regular reload bonuses that I can take advantage of.
Percentage of Deposit Bonus: If I am looking to make a small deposit at an online casino, then I'm looking to get the "best bang for my buck". This is where I won't consider wagering requirements etc as much – I just want to have fun playing slots, using the casinos' money.
So in this case, I pay more attention to the percentage. If I am looking to deposit the minimum of $20, and one casino offers a 100% bonus while another casino offers a 1000% bonus, then it makes more sense to go with the latter to give me $220 to play with, as opposed to $40. Then I can make my money last for longer.
Extras: One thing that is very popular these days by online casinos is offering additional perks on signing up, such as getting to spin a Wheel of Fortune type wheel, or free spins at a specific online slot.
Note that much like the deposit bonus amount, sometimes bigger is not better. An online casino that offers 300 free spins on your deposit may only value each free spin at $0.01, while an online casino that offers 50 free spins may value them at $0.10. In the former, you are getting $30 worth of free spins, while the latter is offering $50.
Wagering Requirement: One of the most important factors when it comes to considering what deposit bonus to take advantage of, is the wagering requirement. This is how much money you need to wager before the wagering requirement is cleared, and you can then withdraw any remaining funds.
If two online casinos have a 100% to $1,000 deposit bonus, with one having a 30x rollover amount of the bonus, and the other having a 40x rollover amount, then that is a big difference. You would have to wager just $3,000 at the first casino, while you would have to wager $4,000 at the other. With the house edge being what it is, that just increases your chances of losing all your funds prior to the end of the wagering requirement.
It's not just the amount of rollover either; pay attention to whether it is just the bonus amount or the deposit + bonus amount. If Casino A has a 100% to $1,000 deposit bonus with a 30x rollover of the bonus, and Casino B has a 100% to $1,000 deposit bonus with a 30x rollover of the bonus AND deposit, that means you need to wager $6,000 at Casino B, compared to just $3,000 at Casino A.
Time Limit: Online casinos may force a time limit on you, prior to the deposit bonus expiring. Many of them will list a 30-day time limit, but some online casinos have time limits of just 7 days. And any lost money will come out of your deposit amount first. So pay attention to that, and make sure that you clear the bonus within the time limit.
Game Restrictions: Many deposit bonuses have game restrictions, so that can be a big factor in choosing what online casino to sign up when looking to claim a deposit bonus.
For example, a lot of deposit bonuses will not allow you to use the deposit to play any table games. You will still be able to play them as the software won't restrict you, but that will void the deposit bonus.
Slots and Keno are the two that are usually fine to play. The online casino may also allow you to clear a certain percentage at a table game, such as 20% of the bonus allowed to be cleared at Blackjack. However, this is something that is important to look out for, depending on what sort of casino games you wish to play.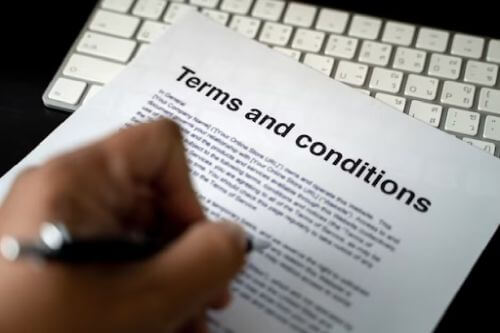 Other Restrictions: Last, but certainly not least, is all the other restrictions related to the bonus.
Online casinos can have a variety of restrictions on their bonuses and it is important that you look into those. Before signing up at an online casino, take your time to go through all of the terms and conditions related to the bonus.
One example is a maximum bet. Some online casinos may only allow you to bet a certain amount each play. You may only be able to bet a maximum of $5 each play for example, and if you bet more than that then you will void the bonus. The worst part about that is often the online casino won't notify you that it is void until you have cleared the requirement.
There are also often restrictions based on the payment method or different bonuses offered based on the payment method that you choose. If you deposit your funds with your credit card, it's a 100% bonus. But if you deposit with cryptocurrency, it's a 120% deposit bonus with no additional wagering requirement. That's always something to look out for, as it helps push the odds more in your favour.
There are also many country restrictions related to online casino bonuses. So prior to signing up, be sure to check you are not in a restricted country. Again, it is common for online casinos not to mention that the bonus is void until you have spent many hours attempting to clear it.
In conclusion, don't get distracted by the high dollar amounts offered by online casinos. Take your time and look into each deposit bonus, and consider everything listed above. Then you can make a more informed decision on what deposit bonus to claim, and one that suits you a lot better.