Ever wondered if there are dos and don'ts when playing your favorite casino games? The answer is yes and no. The truth is that no one-size-fits-all approach exists, especially when playing at Brite casinos, the Swedish solution appearing in every online casino across Europe that doesn't require downloading an application or creating a separate account. As long as you have an internet bank, you're good to go.
Of course, many players follow some guidelines that ensure an enjoyable and safe gaming experience. Here are the dos and don'ts to remember when playing casino games.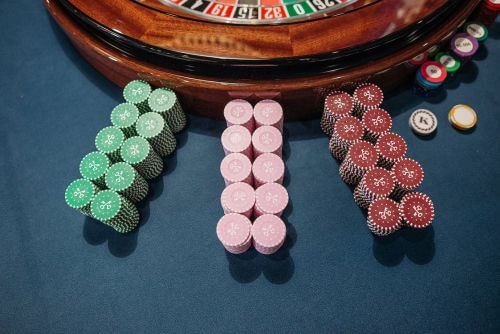 The do's when playing any casino game
Here are the do's to keep in mind when playing casino games:
Take advantage of every casino bonus
Many online gaming platforms offer juicy bonuses and promotions to entice or incentivize their players. For many gamers, these are excellent opportunities to boost their bankroll while furnishing you extra funds – at zero cost – to play with.
Therefore, ensure you take advantage of every offer whenever they are available. However, don't forget to read the terms and conditions attached to most of these bonuses before you claim them.
For instance, some offers have wagering requirements you should meet before withdrawing your winnings.
Set a gambling budget
Setting a gambling budget is one of the wisest things to do, especially when it comes to playing casino games. By deciding precisely how much you are willing to spend – and may lose – before starting any casino game, you mitigate losses and avoid overspending.
Stick to your budget after determining it, and never allow yourself to be caught up in the excitement of these casino games. You always want to stay in control to avoid betting more than you should or intend.
The goal of playing casino games is to have fun and earn a few rewards along the way while you avoid getting into a financial hole. Take a break from the casino game immediately if you lose more often than you win. It may also be time to switch to a different casino game.
Therefore, do set a budget and stick to it for the long haul before playing any online casino game.
Be careful with your personal data
You should always be mindful of your personal information when playing online casino games. Most new-generation casinos use the latest state-of-the-art security measures to safeguard their players' personal information.
However, a few bad apples try taking advantage of unsuspecting gamers. This is why you should only share your personal information with trusted and properly licensed casinos with an impeccable reputation.
Get to know the casino games
Most gaming platforms provide lots of casino games. Therefore, it is in your own best interest to spend some time learning the rules as well as the flow of your chosen casino game.
Learn the strategies you can deploy ethically, including practicing some psychology. See if creating a plan and testing how effective it is would work, and enjoy your chosen casino game.
The don'ts when playing any casino game
Here are some of the don'ts you should remember when playing casino games:
Don't chase losses
Chasing their losses is one of the most typical mistakes players make when playing casino games. If you're bleeding more money than you should, don't be tempted to keep playing with hopes of winning back what you've already lost.
It never works out well because that plan will backfire as you incur further losses. To prevent things from getting out of hand, stop chasing your losses.
Don't gamble with money you cannot afford to lose
This, perhaps, is the golden rule of playing casino games, online or offline. Don't use the money meant for other crucial aspects of your life – such as rent, utility bills, etc. – to play casino games.
If you lose that money you're playing with, you may find yourself in dire straits, an experience no one prays to have. Therefore, only use funds you can afford to lose.
Don't drink alcohol while playing casino games
There's nothing wrong with having a drink or two to liven things up while playing casino games. But you may end up getting drunk when the pressure of the game gets to you. Taking too much alcohol may also impair your judgement, resulting in bad decisions.
Therefore, it is advisable to stay off alcohol when playing casino games. You will have a clear head to make sound decisions that will increase your chances of winning.
Don't expect to win
Every casino game comes with a house edge, i.e. the percentage profit a casino mathematically expects to make over every gaming evening. This implies the odds are already against you right from the get-go.
Therefore, if you enter a particular round of poker hoping for luck, you should expect to lose. But be ready to have some fun testing your unique strategies that will significantly boost your chances.
Who knows, you just may walk out of that casino with a big grin on your face after picking up some cash along the way.
As you can see, the dos and don'ts of playing casino games may not really be etched in stone. But remembering and following them guarantees a safe, positive, and enjoyable gaming experience.