Gambling has been around for a long time, but it's only recently that online gambling has become the norm. The main reason for this is the availability of online casinos. In the past, you had to travel to a land-based one to gamble. Now, there's no need, you can do so from the comfort of your home.
Another reason why online gambling is becoming so popular is there are no complicated registration processes to start playing on these sites. The only thing you need is an internet connection, a valid ID, and some cash to get started with playing on these sites.
Nonetheless, there are plenty of obstacles when you play online, and there are plenty of myths out there to be aware of.  Here are some of the most common ones about gambling online, and the facts surrounding the claims.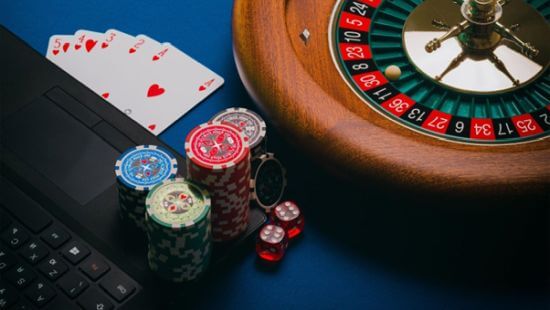 It's Easy to Win
Many people believe that it's easy to win at gambling, but this isn't always true. A person who bets on a single game of roulette may be lucky enough to win on one spin, but over the entire session, they might lose.
The house has an advantage over the player in many games. Albeit, in some, like blackjack the house edge is low compared to other games such as slots.
In addition, there are some games that allow you to bet small amounts and have a reasonable chance of winning, but these are just that — games. The odds are set by the software provider and are completely out of your control. If you're looking for true odds and payouts, you need to find a casino that offers real-money gambling and deposits.
You Can't Win Money Online
There are many people out there who believe that you can't win money by playing at an online casino. They think there are no real odds involved when playing at such places and it's all just luck based on chance and not skill.
In reality, you can win money online if you play in a safe, legal, and regulated environment. However, this entirely depends on your location. You need to join safe betting sites based on your region and claim the available bonuses.
In India for example, you should use comparison sites, which review all the online casinos fairly. What's better, on a great platform you will find the best casino bonuses from plenty of different operators. If you're new to gambling, don't worry. The platform offers you insightful information on bonuses and how to claim them.
Online Casinos are Scams
Many think that all online casinos are scams or cheats because some are. However, there are also plenty of honest ones out there that will give you a fair chance at winning money without trying to rip off their customers!
If you want to know which ones these are, check reviews, which provide helpful information on how to find one that is right for your needs!
Therefore, this is a common misconception. The vast majority of online casinos are legitimate businesses that take their customers' money seriously.
You Have to Download Software to Play at an Online Casino
The fact is you don't need any special software or hardware to play at most online casinos — all you need is an internet connection and you're good to go!
Some casinos may offer downloadable software that allows you to carry your account information with you when playing at another location (e.g., if you're traveling). But this isn't required to start playing games at an online casino.
It's Legal Everywhere
Although there are some places where online gambling is legal, most countries don't allow it within their borders or only allow specific forms of betting like horse racing or poker tournaments.
If you're unsure about the laws in your country, you should check with local authorities before trying to play on any site. Nevertheless, with the use of a VPN and depositing cryptocurrency, you are able to play from most locations.
Get Your Facts Right about Online Gambling Myths
Online gambling is surrounded by many myths and misconceptions. Online casinos have become popular over the last few years, and many people have started betting on their favorite sports teams or casino games.
Despite this, many still do not trust online casinos and think they are a scam. The truth is that you can win money online just like you can win real money in a land-based casino. Forget about the myths and go with the facts!