There really isn't that much you need to know about Baccarat before you hit the tables. Baccarat is a really basic game, and even though you are playing with other players there really isn't that much to concern yourself with. It's similar to blackjack in that you are playing against the banker while playing alongside other players. You don't want to beat your opponents, you just want to beat the banker. This creates a more relaxed atmosphere.
The only real thing we can suggest is this – act classy. You've probably heard about how the game of Baccarat is only for the rich and famous – and how it's the game that James Bond plays and many other things that illustrate how baccarat is the game for classy people. The thing is – the people at the Baccarat casino tables do sort of feel they fall into this category. They aren't quite elitist, but they don't hoot and holler like you see people do at other casino games.
So while it's fun to hit up the Blackjack tables, drunk and yelling with the other players, when it comes to Baccarat just play a little reserved, especially when you first get there. There are tables where drunken yelling might fit in great, but there are many more where people are just playing in a more relaxed fashion. Basically, don't leave the Craps table with your adrenaline running and pop on over for a quick game of Baccarat. You might get some weird looks.
It could be that everyone else playing Baccarat love fun just like yourself – but find that out by taking it slow, and seeing what the table mood is first. It's always better to be late to the party than to be the one causing a scene.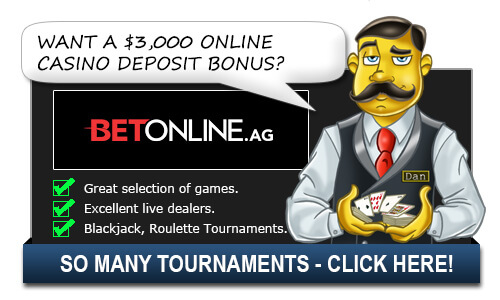 As with all casino games, it's important to know the rules of the game before you sit down to play. For one, you don't want to lose any money so knowing how to play is kind of important. Secondly, other players find it annoying when they are playing for high stakes and there is a novice playing besides them asking for advice and generally having no idea what is happening. Not knowing what you are doing can slow down the pace of play and really make you be the unwanted player at the table. Don't do that. This is a good rule of thumb for all casino games, but especially for baccarrat.
Also with many games of Baccarat being relatively high minimum stakes, just make sure to double check the stakes before you sit down! Playing in a casino should be a marathon, not a sprint. Don't blow it all in a hurry because you didn't stop to read the signs!
Good luck at the tables.
Top Casinos for Americans

Additional Baccarat Etiquette Questions:
(None yet)
Related Questions:
Alternative Ways to Ask/Incoming Search Traffic:
The answer to the question What Baccarat Etiquette Is There? is also applicable for the following questions:
What should you not do at a Baccarat table?
Top Casinos for Americans