Video Poker is a real solitary game, and thankfully there isn't much etiquette in regards to it. However that doesn't mean there aren't a few things you should know before you play any video poker on your next trip to Atlantic City.
The first thing you should know is that if you see an empty video poker machine with a stool or chair leaning up against it – it usually isn't empty. Even if there are no credits in it, usually that means someone has just left to get more money to continue playing the machine.
While there are of course no exact rules – and you're not exactly going to be thrown out of the casino just because you played at one of these machines – you are going to upset the person that left their stool there.
The same applies if the change bucket is left in the tray where the money or chips come out. This is another indication that the video poker machine is still occupied, even if no-one is currently sitting at it.
The best thing to do in these scenarios is if there is anyone sitting next to that machine – just ask them if it is occupied. It's possible it has been sitting that way for about an hour as the last occupant got distracted, in which case its obviously fine to play it.
If you've ever played slot machines then you'll know the basic etiquette for Video Poker of course. It's all pretty much the same as that. Also if you're new to video poker it's completely okay for you to use strategy cards as you play to advise you what to do or hell run an app on your phone while playing.
While the video poker machine will "help" you out by telling you what cards to hold at the time – there are spots where what the video poker machine is telling you to do isn't actually the best thing to do!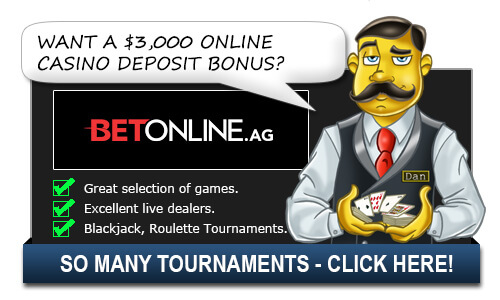 The last thing you need to know about video poker is to ignore thy neighbour. If you're playing beside someone don't spend all the time sitting and staring and watching them. Many people don't like it, and may even consider it bad luck. Just focus on your own game, and shut off the outside world.
Top Casinos for Americans

Additional Video Poker Etiquette Questions:
Is it OK to use strategy table crib notes when playing video poker in a casino?
Yes it is. Some casinos will actually hand out strategy cards for games, although that is usually reserved for the likes of Blackjack because it allows and encourages faster play.
We highly recommend taking video poker strategy cards with you too, because often if you play a video poker machine which will "auto-hold" cards for you, they will not always provide "perfect strategy", often holding cards that you shouldn't be holding, or not holding cards that you should be holding.
Related Questions:
Alternative Ways to Ask/Incoming Search Traffic:
The answer to the question What Video Poker Etiquette Is There? is also applicable for the following questions:
How do you know a video poker game is available?
Top Casinos for Americans