Keith Taft was a famous Blackjack who developed and used electronic devices to cheat casinos in the US. Keith, a Master's Degree in Physics holder was incredibly smart and learned to count cards through books on the subject.
However he had more luck when he developed a wearable computer which he used secretly in casinos. Keith is believed to be the first casino cheat to develop a computer that captured and transmitted digital video, much like later-day camcorders and phone cameras work.
Keith Taff was inducted to the Blackjack hall of fame in 2004.
Keith Taft's Rise to Fame
Keith Taft was born during the 1930s in Cut Bank, Montana. He was very smart and enjoyed solving complex mathematical puzzles.
His first gambling experience was in 1969 when vacationing in Reno, Nevada. While there he was given a lucky coupon to use in a casino and with the little blackjack knowledge he had, he won $3.50. That was enough to get him hooked and he started reading a book by Edward Thorp which taught how to count cards in order to beat the dealer. His attempts at card counting however were not fruitful and he decided to work on a new approach. He decided to put his vast computer knowledge into developing a wearable computer that could count cards more efficiently. Together with his son, he built a 15 pound computer that he called "George." The weight of the computer was distributed into different pieces, hidden beneath his shirt. He would enter information using his toes and a switch hidden in his shoes and then he would receive signals from his computer through blinking lights hidden on his eyeglasses. He enjoyed immediate success, winning a total of $4,000 on his first 12 outings. However due to pressure from his wife to quit, he decided to bet big, make a fortune and get out of the game. However in those two hits, he lost all his bankroll and went on a three-year hiatus.
He went public with the machine and got nationwide attention from professional gamblers. Alongside his son Marty and famous card counter Al Francesco, Keith began refinements to George resulting in a new system which they named "David." The new computer was much smaller and accurate (with an edge of 57%) and Keith made $40,000 within the first week of development. Keith made more of these computers selling each at $10,000. The father and son duo would also make another machine called the "telly-belly" which had a small video camera hidden on the player's belt allowing him to secretly film the dealer's hole-card.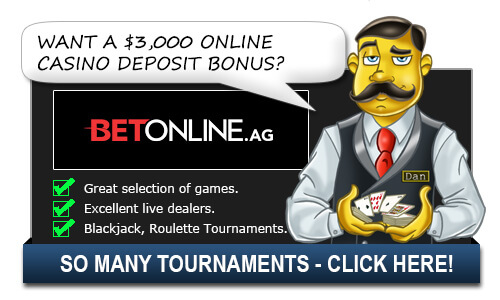 The image was then transmitted to a partner sitting outside in a van. The partner would then send a signal to the players at the table identifying the hole card's value. As they refined the technology, they made another device called "Thor" which could track the position of cards in a multi-deck shuffle. This device was designed to beat the half-way deck shuffle which casinos had introduced to beat card counting.
This invention led directly to the high-tech video-reader that are used in blackjack shuffle-tracking scams which are estimated to cost casinos across the world millions of dollars. Keith designed more than a dozen different ingenious prototypes for casino cheating, each one ahead of its time in terms of technology. One of the gizmos allowed the wielder to type the input using his teeth. Keith could enter every card in the deck including suits in a bit over 30 seconds while talking and drinking at the same time.
In 1986, Keith's inventions led to a ban on the use of all electronic devices in casinos, a felony which was punishable by up to ten years behind bars. Keith would later move to Elk Grove, California where he continued developing computers for other uses while also playing blackjack albeit without the help of his famous inventions. A deeply religious man, Keith's life was truly a double life. He passed away in 2006.
Top Casinos for Americans

Additional Keith Taft Questions:
None Yet
Related Questions:
Alternative Ways to Ask/Incoming Search Traffic:
The answer to the question Who was Keith Taft? is also applicable for the following questions:
Keith Taft Biography
Top Casinos for Americans