Tommy Glenn Carmichael is one of the most prolific slot cheat in the US. Carmichael started out as a television repair man and used the electronics expertise gained to manipulate slots machines to give out coins. He has served two jail terms for his con activities and is blacklisted from entering casinos in Nevada and several other markets.
Tommy Glenn Carmichael's Rise to Prominence
Carmichael was born in 1950, during a time when technology was improving rapidly. From childhood, he had an intense interest in electronics and during the 1980s began making a living as a TV repairman in Tulsa, Oklahoma. Carmichael however found his career unfulfilling and longed for more adventure outside the laidback city. His store was failing and he was on his third divorce, That opening came when an old friend of his, Ray Ming came back from Las Vegas with a Bally's slot machine, along with a "top-bottom joint," at the time a top of the range casino cheating tool. Carmichael disassembled the machine and studied its intricacies for hours on end, eventually discovering that it was easy to use, replicate and improve.
Carmichael immediately realized that he had struck the jackpot and closed his shop and set off for Vegas. His first score was a $35 hit from a 5-cent machine at a casino on the Las Vegas Strip.
He moved on to other casinos and won almost ten thousand dollars in one weekend. Over the next few years, Tommy would win millions of dollars from casinos on the Strip using his machine. Soon casinos were beginning to catch on to devices like the one Carmichael was using and updated their machines using top of the range technology.
Tommy adjusted by moving on to smaller casinos that had yet to update their systems but this made it easier for him to be spotted and soon enough police were on his tail.
First Arrest, Prison and more Fortune
Eventually, after nearly a week trailing him, the police arrested him at the parking lot of Denny's Restaurant just west of the Strip on July 4, 1985. The top-bottom joint was found in his pocket, which he claimed was a device he used to start his car. Tommy, who already had a considerable rap sheet for drug possession and selling was sentenced to five years in prison.
In prison, Carmichael met another notorious casino cheat Mike Balsamo and together, they began devising better designs that they would use to cheat casinos once they were released. When he was released in 1987, Carmichael spent the next few years actualizing some of the designs he had come up with in prison. He came up with a machine called the "monkey paw" that could compromise the new slots machines which now used randomized number systems. With his new device, Tommy reportedly made an average of a thousand dollars an hour. As casinos moved on from hybrid systems to electrical systems to run their slots machines, Carmichaels once again had to adapt to keep up and this time he designed the "Light Wand." Besides using the machine himself, Carmichael made millions selling the device to other cheats. His fortune expanded so rapidly thanks to this device that he could now afford two houses and a sports. He expanded hos reach to casinos beyond Vegas, travelling around the US and aboard cruise ships to other countries scamming casinos.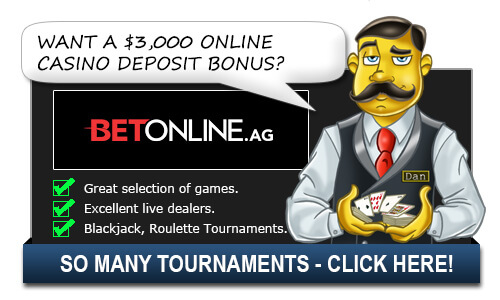 Carmichael's Fall from Grace
On October 4, 1996, while with his then girlfriend and a compatriot at a slot machine in the Circus-Circus Hotel and Casino, a surveillance camera secretly recorded Carmichael's every move. Security guards grew suspicious and called in the police. As he tried to run, Carmichael dropped the light device and it was recovered. His charges for cheating were later dropped but he was rearrested in 1998 in Laughlin, Nevada only for charges to be dropped again. In 1999, with the FBI now involved, his luck ran out and he was arrested in Atlantic City using an upgraded version of the wand. Unknown to him informants had been planted in his gang and his conversations over the last year with friends had been given to police. In 2001, he was sentenced to one year plus time served and three years' probation. He was also ordered to stay out of casinos.
After his release from prison, with most of his loot and property having been repossessed, Carmichael returned to Tulsa and started working on a new device, albeit this time he claimed it was aimed at helping casinos. Dubbing it "The Protector," Carmichael claimed that his time in prison had reformed and that the patented anti-cheating device would make him rich again. The Nevada Gaming Association deliberated on allowing the device but decided that it was too risky. Today, Carmichael runs a pawnshop as he takes care of his ageing mother.
Top Casinos for Americans

Additional Tommy Glenn Marmichael Questions:
None Yet
Related Questions:
Alternative Ways to Ask/Incoming Search Traffic:
The answer to the question Who is Tommy Glenn Carmichael? is also applicable for the following questions:
What scam did Tommy Carmichael pull, who is Tommy Carmichael?
Top Casinos for Americans