If you have ever performed an Internet search to find out where poker originated then the likelihood is that you are incredibly confused because there is no definitive answer out there. If you look at who invented poker then you may be even more confused because there is not one person pinpointed as the inventor of the world's most popular card game. In fact, there isn't really anyone in particular who is credited with it's invention, but simply memories of when people first are known to play it. Instead, whole countries are credited with it… and even that is up for debate right now. This is a classic case of a game existing and growing throughout history with each culture adding their own tweaks along the way and making the game more like the one we know today.
No one person is credited as inventing poker. In fact, there are numerous explanations for where the game came from to begin with. Poker is largely acknowledged to have come from the European continent and is said to have come from the German game of Pochspiel that was played in the 15th Century. In addition it is also linked to the French game of poque. There is little doubt that these games evolved and experienced numerous tweaks of the rules until we ended up with poker. However, nobody knows exactly when that happened.
The first documented appearance of poker in America was in 1829. This was by an English actor, Joseph Crowell, who said that he played it in New Orleans and was followed by numerous other references to it. We also know that it is quite popular on the Mississippi riverboats of the time that were the place to go for gambling. It was around this time that now standard French 52 deck was introduced and became commonplace for poker. Once that deck came into play, the flush came into play as well which is something that I have a hard time imagining poker without.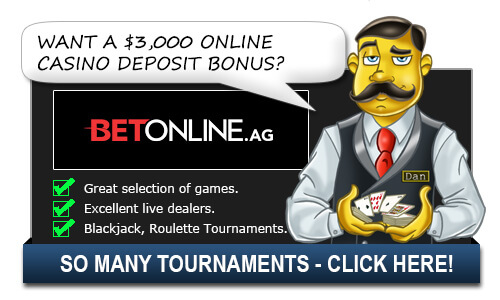 It was often used to enable the troops to relax during the Civil War a little later and played a big role in life at the time. It was at this time that many common parts of the game were slowly introduced. The draw was added sometime prior to 1850, but stud poker and the straight became part of the game during this Civil War time. Further American developments include the wild card around 1975, lowball and split-pot poker which were both started around 1900. After the war, poker became a big part of the Wild West mythos as many famous outlaws and gunslingers like Jesse James were known to have played poker. Games were common in the saloons at the time and there are many famous stories of poker being played in the American west. With James' own death rumored to be linked to a poker game.
We don't know who actually invented the game of poker, but we do know that the rich history of the game is uniquely tied to our own history.
Top Casinos for Americans

Additional Invented Poker Questions:
(None Yet)
Related Questions:
Top Casinos for Americans