The country is Ireland is located in the Irish Sea, just north of France and to the west of the United Kingdom. Of course, you know all that, since most people know where Ireland is, and if you are interested in what the biggest casino in Ireland is, then you definitely know where it is. The Emerald Isle, as Ireland is affectionately known, has long been associated with gambling and gamblers. Some of the finest race horses in the world come from Ireland, as do some of horse racing's biggest punters.

Ireland has also produced several top poker players, and is home to a bustling gambling scene, which makes it the ideal place for the travelling gambler to pay a visit to. What better way to unwind than have a bet and enjoy a genuine pint of Guinness? What is interesting, though, is the casinos, as we know them, as technically illegal at the time of writing in Ireland. However, they still exist and thrive without fear of being shut down, as they are run as members-only clubs which also offer gambling activities. So, while casinos are illegal, you won't be busted for playing a game of blackjack while in Ireland, as long as you are in one of the members only clubs in the country.
Right now, there are 12 of these members only clubs located in Ireland, and the majority of them can be found in Ireland's capital city, Dublin. In fact, of the 12 casinos which you can find in Ireland, just over half of them can be found in Dublin – Amusement City, D1 Club, Emerald Casino, Silks, Sporting Emporium, The Fitzwilliam, The Westbury. Now, because Dublin has a stranglehold on the casino industry in Ireland, it also makes sense that the biggest casino in Ireland can be found in that capital city. But which of those seven casinos is the biggest casino in Ireland?
Well, at the time of writing, the biggest casino in Ireland is the Sporting Emporium, which can be located just off the main thoroughfare of Grafton Street. As noted previously, you do need to become a member to play at the Sporting Emporium, which will set you back 25 euros. However, once you register for a membership, you receive 25 euros worth of free betting chips, and you also get complimentary beverages (both alcoholic and non-alcoholic) while you're playing at the Sporting Emporium.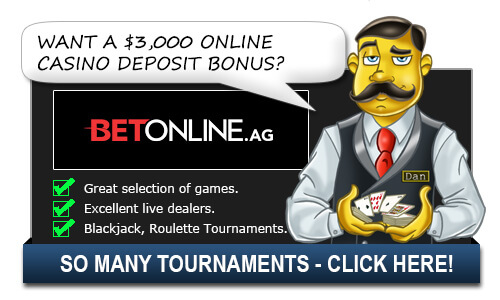 The Sporting Emporium is open every night of the week, and you can play there until 6am. But what can you play at The Sporting Emporium? Well, you can play roulette, of course, and you can play 50 cent roulette from Sunday to Thursday, and then the table limit is raised over the weekend. The Sporting Emporium also prides itself in being the only casino in the country that offers what they call a Prime Time bet, which means you cover every prime number on the roulette wheel, and your bet is paid out depending on how many times in a row the prime numbers win. There is also the obligatory selection of live roulette terminals you can play on.
As well as roulette, you can also play blackjack at The Sporting Emporium, which currently have the Perfect Pairs side bet. And The Sporting Emporium is also the only casino in Ireland to offer Free Bet Blackjack, where you can have free bet on pairs or a 9, 10, or 11 with their first two cards and if it wins you get paid even money, as long as the dealer doesn't draw 22. The Sporting Emporium's Free Bet Blackjack also has a Pot of Gold side bet. As well as that, you can play brag, punto banco and sic bo on the tables at The Sporting Emporium.
Away from the tables, The Sporting Emporium also has a card room from which you can play poker in comfort. The poker room is open Thursday to Saturday from 8pm until close at 6am, and it's open from 6:30pm on a Sunday. The casino room at The Sporting Emporium has 14 tables and the range of cash games and tournaments vary. And if you want to play a private game with friends, you can book that, too.
It's safe to say that Ireland's biggest casino is a great place to play, and if you do find yourself in Dublin and looking for a fun night gambling, The Sporting Emporium is the place to be.
Top Casinos for Americans

Additional Ireland Casino Questions:
None Yet
Related Questions:
Alternative Ways to Ask/Incoming Search Traffic:
The answer to the question What is the Biggest Casino in Ireland? is also applicable for the following questions:
Biggest casinos in Ireland, biggest casino in Dublin,
Top Casinos for Americans