Denmark, home of Hans Christian Andersen, Danish bacon, Carlsberg lager and some of the greatest soccer players in the world, is a country in Northern Europe, with a population of over 5.6 million and is one of the most prosperous countries in the world. It has not only been home of some literary greats, but it has also been the inspiration for many pieces of cultural significance, with Hamlet being the most notable. The country has a history dating back hundreds of years, which means it has a rich historical culture. In terms of topography, Denmark is a relatively flat country, with few high peaks. Due to this, as well as its climate, Denmark is a country filled with greenery, forests and dry land. It is also a very forward thinking country, with extremely high standards of living.
Due to its forward thinking stance on various social matters, gambling is not a social taboo in Denmark and the 2012 Danish Gambling Act actually eased various restrictions that had been placed around gambling in the country. Until then, Danske Spil had a monopoly over the gambling scene in Denmark, holding a monopoly over it. With the ease in gambling regulation came in an ease in the amount that bricks and mortar casinos were taxed at, which helped generate more interest in live casinos in Denmark. There is current a total of six casinos in Denmark, each in an individual city – Casino Aalborg, Casino Copenhagen, Casino Marienlyst (found in Helsingor), Casino Odense, Casino Vejle, and the Royal Scandinavia Casino in Aarhus.
The biggest casino in Denmark is the Casino Copenhagen, which is owned by Casinos Austria International, which owns many casinos around the world. Casino Copenhagen is actually the largest casino in Northern Europe. The casino itself is located in the Radisson Blu Scandinavia Hotel, one of Radisson's flagship hotels in the region, at Amager Boulevard 70, which is in the heart of Copenhagen, on the banks of the Stadsgraven Canal. This location is ideal for any visitors to the city of Copenhagen, as not only do they get to stay at a 4-star Radisson, with Denmark's biggest casino on-site, but there is a wealth of transportation options so you can explore the amazing sights of Copenhagen with ease.
Casino Copenhagen itself is an elegant casino, which you would expect with it being located inside the Radisson Blu. There is also a dress code enforced at the Casino Copenhagen – smart-casual, jacket required and no sportswear allowed. This is in keeping with many casinos throughout Europe, where the relaxed standard of North American casinos is not as commonplace. Copenhagen Casino operates from 2pm until 4am daily, although it is closed on Christmas Eve, opening again on Christmas Day, where the hours of operation are 8pm until 4am.
What is somewhat unusual at the Casino Copenhagen is the fact you have to pay an entrance fee to gain entry. Right now, a day ticket to the Casino Copenhagen costs 95 krone (approximately US$17), a weekly ticket is currently 225 krone (approximately $US40), monthly is 675 krone (approximately US$120), and an annual pass is 1,995 krone (approximately US$360).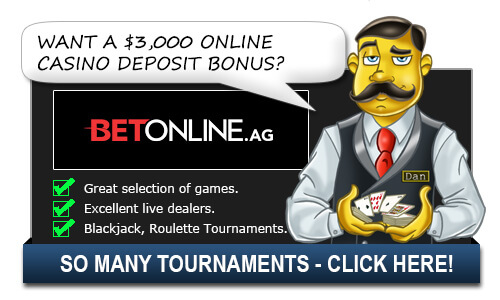 Upon entry into Casino Copenhagen, you will find a decent selection of slot machines – almost 150 right now – as well as 20 electronic roulette terminals, and 24 gaming tables. The slot machines are state of the art, and all the big slot machine operators are represented. What is a great feature of the Casino Copenhagen's slot machines is their progressive Casino Denmark Jackpot, which has a minimum win of 2 million krone (approximately US$360,000).
The table games at Casino Copenhagen include a mixture of new and old. Old favorites such as blackjack and American roulette feature heavily on the 24 tables, and punto banco can also be played. However, you can also play a variation of craps known as Rocket 7. The casino also has Ultimate Texas Hold 'Em available to play.
For poker players out there, Casino Copenhagen's poker room is fantastic, having played host to the European Poker Tour's Scandinavian Open. The main games played in the poker room are Texas Hold 'Em and Omaha. Currently the Texas Hold 'Em cash games have a buy-in of 1,000 krone, while the Omaha games have a buy-in of 3,000 krone.
The Radisson Blu also has three restaurants for you to choose from, with the blue Elephant offering quality Thai cuisine, Kyoto offering up Japanese cuisine, and The Dining Room providing guests with a more refined dining experience on the hotel's 25th floor, which gives guests a great view of the city of Copenhagen.
Top Casinos for Americans

Additional Biggest Casino in Denmark Questions:
None Yet
Related Questions:
Alternative Ways to Ask/Incoming Search Traffic:
The answer to the question What Is The Biggest Casino in Denmark? is also applicable for the following questions:
What casinos are there in Denmark, biggest danish casino, what is the best casino in Denmark?
Top Casinos for Americans