Darwin, the capital of Australia's Northern Territory, is situated on the northern coast of Australia. It is also the Northern Territory's largest city, with a population just short of 150,000. Due to its geographical location, it is a constantly warm city, although it suffers from weather phenomena such as tropical storms and cyclones more than many parts of Australia. But given its temperate climate, it is an ideal year-round tourist destination. But what is there to do there? Well, once you have tired of crocodile hunting and taking in the sights, you can hit up the gaming tables at the largest and only casino in Darwin.
The largest casino in Darwin is the Skycity Darwin, which, as you can guess by the name, is owned and operated by Skycity Entertainment Group, which also owns several other casinos, including the Adelaide Casino and the Christchurch Casino. However, the Skycity Entertainment Group is only the latest in a long list of owners of what was once simply known as the Mindil Beach Casino, due to its location on Gilruth Avenue, Mindil Beach.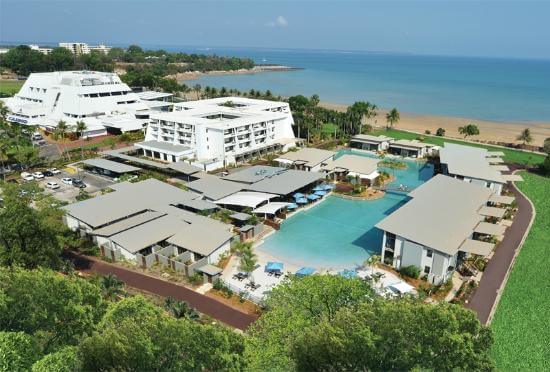 Picture credit of Tripadvisor.
Federal Hotels opened the casino at the end of 1983, but were forced to sell to the Northern Territory government for $50 million in 1984, who acquired it along with Aspinall Holdings and Greate Bay Casino Corporation. The casino had continued trading under the Mindil Beach Casino until this time, when the name was changed to Diamond Beach Casino and Resort, in an attempt to make it sound just a little more glamorous. By 1987, Aspinall Holdings had acquired sole ownership of the Diamond Beach Resort and Casino, and ran it until 1995, when MGM Grand took control in a deal worth around $75 million. In the process, the casino was yet again renamed, this time to the MGM Grand Darwin, with MGM Grand hoping that the world-famous branding would result in a change of fortunes for the casino. MGM Grand retained ownership until 2004, when Skycity Entertainment Group increased their foothold in the southern hemisphere in a deal reputedly worth around $195 million. This purchase brings us up to present day in the history of Skycity Darwin, and it is safe to say that few casinos in the country have had such a stories existence in such a short period of time.
As you would expect from a Skycity casino, Skycity Darwin pulls out all the stops when it comes to its gaming facilities. There are over 750 electronic gaming machines on site, with most of them being traditional slot machines that you can find the world over. These gaming machines are open 24 hours a day, 7 days a week. However, the table games section of the casino opens at midday, and closes at 4am or 6am depending on what day of the week it is. The table game selection is not the biggest in the country, but it does have the casino standards of baccarat, blackjack, Caribbean Stud Poker and roulette, as well as a big wheel, which is becoming a rare find in modern casinos.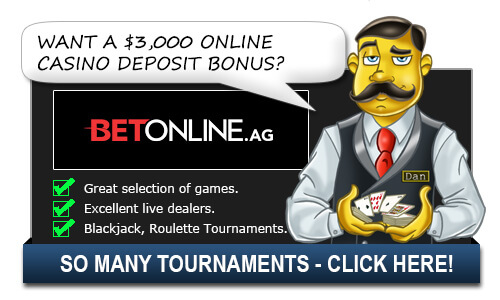 The Skyroom is where the CIPs play when they are in Darwin, with 65 gaming machines and 10 table games on offer, as well as a private bar and great views of the Arafura Sea. Should you be fortunate enough to receive an invitation to this exclusive part of the casino, you will not regret taking them up on the offer.
If you need to replenish your energy (which you undoubtedly will), there are 5 restaurants for you to enjoy at Skycity Darwin, including Evoo and il Piatto. Once you have enjoyed dinner at one of the fine restaurants, you can take yourself to one of Skycity Darwin's six bars, including the Lagoon Bar, which features a swim-up bar.
As with many major casinos, Skycity Darwin also has an on-site hotel, which has been rated at five-stars and has just over 150 rooms in a tranquil beachfront location. The resort does make use of Darwin's natural beauty, and it is a great place to spend time or even base yourself, if you are fortunate enough to find yourself in the Northern Territory. Given that it has such a central location to Darwin's business district, you cannot go wrong basing yourself in such a great place.

Top Casinos for Americans

Additional Biggest Darwin Casino Questions:
None Yet
Related Questions:
Alternative Ways to Ask/Incoming Search Traffic:
The answer to the question What Is The Biggest Casino in Darwin? is also applicable for the following questions:
What are the biggest casinos in Australia,
Top Casinos for Americans