Bolivia, in the heart of South America, just off the west coast, is a former Spanish colony famous for many things, including its archaeological ruins, Incas, its rich, vibrant culture, Lake Titicaca, the Andes and Marco Etcheverry, to name but a few. For travelers to the continent of South America, Bolivia is one of the must-see countries because of the diversity of both the climate and the terrain. In parts, Bolivia is a mountainous region, with impassable areas and in other areas the region is flat and perfect for agricultural work. The diversity of Bolivia does not stop at its geography, as it is a cultural hybrid of Amerindian culture and more Caucasian culture.

The political climate in Bolivia makes for interesting reading, and could be an article in itself, but to summarize, Bolivia has only been a true democracy since 1982. Before that, it was a military state, with coup after coup leading to instability in the region.
With a long, complicated political history comes a long, drawn-out history of gambling prohibition. In fact, until 2002, casinos and casino gaming were illegal in Bolivia, although it had a rich tradition of state lotteries and arcades. This prohibition was seen to be done due to ongoing corruption in both national and local politics, as well as the worry that the drug trade could profiteer through casinos. However, post-2002, the legislation has loosened somewhat, and investors began pumping money into Bolivian casinos, especially Russian investors.
The fruits of their labors can be seen in what is technically Bolivia's biggest casino, Bingo Bahiti. Based in Santa Cruz, Bingo Bahiti is technically a bingo hall, which is how Lotex SA marketed it initially. Bingo is big business in Bolivia, so Lotex were able to cash in on it when the new licenses were given out in 2002. There are other Bingo Bahiti franchises dotted around Bolivia, notably in La Paz and Cochabamba, but their facility in Santa Cruz is their biggest, with room for around 2,000 players at any one time.
However, Bingo Bahiti does not really fit the bill of a casino – it is more of a bingo hall with some electronic blackjack thrown into the mix, and, let's be honest, it is not what you are looking for should you want to spend a bit of time at the casino.
So, technically, Bolivia's biggest casino is the Flamingo Casino, which can be found in La Salle Avenue No. 254, Santa Cruz. At 300 square meters, it is considerably smaller than Bingo Bahiti, but it does fit the bill of a traditional casino. In fact, there is a choice of live games you can play, over seven tables, which are: baccarat, blackjack, roulette and Caribbean Stud Poker. So there is a bit of variation, and it has all the staples of a more traditional casino.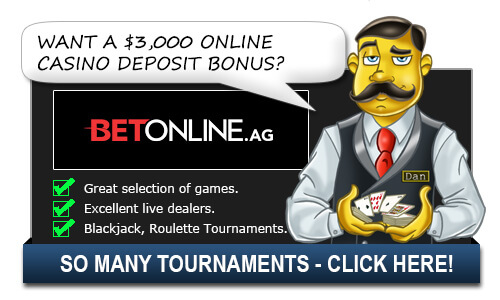 The Flamingo Casino in Santa Cruz, as well as being the biggest casino in Bolivia, is the first casino to be sanctioned under legislation passed in 2010 by the Bolivian government known as the Lottery Games and Gaming Act. This allowed Curucusi Games SRL to make an initial investment of around one million dollars in creating Flamingo Casino, with the backing of the Authority of Social Control. The casino opened on February 7th, 2014 with a gala opening, which was seen to herald in a new era for Bolivian gaming.
The casino has slightly more prohibitive operating hours that its more contemporary peers, currently operating from 6pm until 4am, but it does give plenty of time for locals of Santa Cruz, as well as visitors, to spend the night gaming in a legal and safe environment, instead of the illegal gambling dens which had become prevalent throughout Bolivia since the anti-gambling legislation was put in place.
While it may take some time for legal casino to open up throughout Bolivia, the demand is there for a safe, legalized place to play roulette or blackjack as is evident from the opening of the Flamingo Casino. The Bolivian government is slowly realizing that gambling can be fine, as long as it is regulated correctly and with as heavy a hand is appropriate, given the history of gambling in the country. It is going to be a long road, but it safe to say that the Flamingo Casino will not be the biggest casino in Bolivia for too long.

Top Casinos for Americans

Additional Biggest Casino Bolivia Questions:
None Yet
Related Questions:
Alternative Ways to Ask/Incoming Search Traffic:
The answer to the question What Is The Biggest Casino in Bolivia? is also applicable for the following questions:
What Is The Best Casino in Bolivia?
Top Casinos for Americans