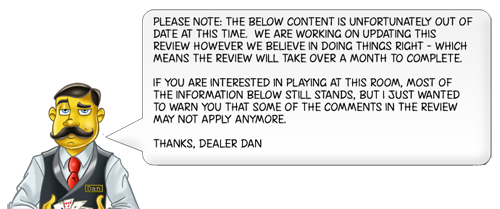 WagerWeb.com is backed by CasaBlanca Sports who have been around the internet since 1997. Their site offers a sportsbook, casino and a racebook, as well as lots of extras.
Promotions: 20% Deposit/Reload Bonus. Free $10 Prop Bet. Loyalty Reward Program.
***PLAY AT WAGERWEB SPORTSBOOK NOW – CLICK HERE***
WagerWeb offers the same sports as most everyone else, but they do have a good selection of Exotic bets and futures. One that really caught our eye that they had offered in the past was "WHO WILL GRACE THE COVER OF MADDEN 2007 AND WILL THE CURSE OF THE COVER CONTINUE?", it's unique and it's something that a guy like me would bet on. Now if we could just get them to offer a death pool, we'd be set (I kid, I kid.) The lines are easily viewable if you are logged in or not and we had no troubles finding the sports we wanted to bet on, which isn't always as easy as it should be.
The site is well put together, but there is nothing truly special about it's look. The extras offered on the site are quite nice though. With radio and video shows, step by step tutorials, newswire, blog, previews, expert analysis all offered, WagerWeb makes it's only little niche in the sportsbook world.
Most of the different type of bets are offered, "If" bets and Action Reverses are present as well as Teasers, Pleasers, Parlays and the aforementioned Futures. The only negative thing is that the cool futures like the Madden 2007 cover bet disappear after a short time. Afterall, the game doesn't come out til late 2006, why take it off the board in late 2005?
***PLAY AT WAGERWEB SPORTSBOOK NOW – CLICK HERE***
WagerWeb's banking options are pretty standard for the industry (Neteller, Western Union, bank wires, etc), but have a bit wider selection that some of the sites we have reviewed including Citadel, SolidPay and 900Pay among others. All fees are covered on your deposits, but the site says that payout fees are covered up to $40 once every thirty days. For the customer who makes frequent withdrawls you may want to steer clear of this site as their fees ($20 on Neteller, $70 on bank transfer) seem quite high to us. The support on this site is quality with telephone, email and live support. In our test on the live support we had only a short wait.
Payment Methods: NETeller, InstaCash, Moneybookers, Citadel, Bank Wire Transfer, Credit Card, Instadebit, Western Union, Money Gram, SolidPay, 900Pay, eWallet Xpress, Cashier's Check. For more information, click here.
VIP Club/Loyalty Program: Wager Web has a weekly rewards program, giving all players a loyalty bonus, depending on how much you wager. For example, all sportsbook players recieve a bonus equal to 25% of their wagering for the previous week. They also have similar bonuses for their casino and racebook. All players also get a dime line during the MLB Season, as well as entry into free contests and sweepstakes. Wager $50,000 in a year, and receive a free Sirus Satellite Radio kit.
***PLAY AT WAGERWEB SPORTSBOOK NOW – CLICK HERE***
Dealer Dan's Cash-In: "If there's a site on the Web I'd like to Wager at…..oh, you know how it goes. These guys are great, check em out."
Alternative Ways To Ask/Incoming Search Traffic:
People who were looking for this WagerWeb Sportsbook Review were also looking for answers to the following: