Predictor, which is made by Betsoft, is an Internet game that emphasizes on numbering and particular colors to showcase the players' predictions juxtaposed with the images representing winnings. Players, especially those who have watched the famous TV game show named Card Sharks or those with Megaball casino game know-how, will note stark resemblance in appearance and the rules applied.
Predictor is mine-themed and conjures up an image of a typical day in an underground mine; there are different mine carts and a mine railroad network. The mine carts, which are bulging at the seams, are used to wheel out the minerals along the mine railway.
There are two burning kerosene lamps on both sides of the entrance. Predictor uses exclusively RGB color system, that is, red, green and blue. The mine carts are identified using numbers 1 throughout 48. For easier identification and to prevent players from confusing the colors, color codes R, G, and B are also used.
So, what does the Predictor game aim at? Players have three options: they can try to correctly predict colors of yet-to-appear mine carts, guess if the values displayed on the face of the mine carts are lower or higher in value compared to the number which was therefore previously, and predict color together with the values. To participate in the Predictor Internet game, a player stakes money on their preferred color of the mineral or mineral cart number or both.
At the beginning, the Predictor is programmed to choose one cart randomly; thus prompted, the player bets on the colors and/or numbers of the mine carts that come afterwards. An example of a combination is a player predicting if an upcoming wagon is red and is of a higher value than, let's say, eleven. Accordingly, the players have the following choices, both lone and combinations, that they can bet on. First, Predictor players can bet on: red-colored minerals, green-colored minerals, and blue-colored minerals. Secondly, players can bet on: lower digits and higher digits. Lastly, players can bet on six combinations of colors and values: the mineral can be green-colored with a higher digit, green-colored with a lower digit, blue-colored with a higher digit, blue-colored with a lower digit, red-colored with a higher digit, and red-colored with a lower digit.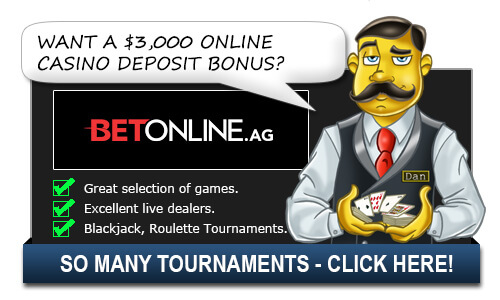 Predictor: Game Review
The interface of Predictor game is user-friendly, and the "Controller" section gives a player the pleasure of being in control. For example, there is a button named "Dump Cart", which allows the players to offload the wagon personally. Players can also opt to eliminate sound distractions, and minimize or maximize the pop-ups. Players can easily navigate the interface thanks to the well-partitioned panel and colors codes, which include yellow for the "Main".
Another plus of Predictor is that it gives the players two options; to either pocket all of their payout by clicking the "Collect All" button or press "Bank Half" button, which allows them to pocket 50% of their payout and stake the other half. Moreover, players can keep track of their last five games and check out the draw history. A disadvantage of Predictor is its non-progressive jackpots.
Predictor: Game strategy
There is no known strategy that can give a Predictor player the upper hand. Predictor might be compared to roulette wherein the odds are etched in stone, any tactic notwithstanding.
Top Casinos for Americans

Additional Questions:
None Yet
Related Questions:
Alternative Ways to Ask/Incoming Search Traffic:
The answer to the question Predictor is also applicable for the following questions:
Where to play Predictor online,